Well planned session went to pot, clocks went back but I burned too much of the midnight oil. Other half works nights so ended up awake until stoopid O'clock

as its her night off. Set off for the 10:50am high at Otterspool in search of a cod, however its a 40min journey and leaving at 9:50am didn't bode well.
Arrived and setup quick time, there were a few people fishing but they were quite a distance away, only saw one little whiting come out. Littlun claimed the right hand rod, caught his first fish unaided, a little plaice and a crab to Lug(he is stood behind me making sure I add the crab). Pictures are all blurred from today for some reason?! I blanked but trying to hold the bottom was tough

and I persisted until 1pm but the tidal flow was crazy.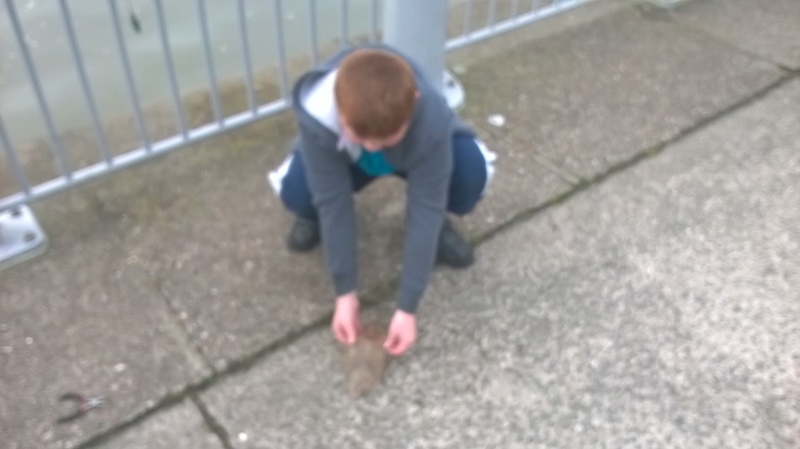 Packed up with plenty bait left (1.5 packs of fresh rag which freezer destroys) Frozen Lug, squid and Mackerel. Weighed up the timings and headed for the Wirral, Perch Rock was the plan as its close and it beats going home! Tired but thought I could make a day of it.
Called off at Morrison at Perch rock, ordered 16 wings of fire and some chicken nuggets for the littlun. Lady behind the counter was a model employee, gave me twice the nuggets and filled the bag with ribs (I mean filled) and charged me for something completely different and quarter of the price
. Walked back to the car stuffing my face

, got the tackle out and was greeted by this

...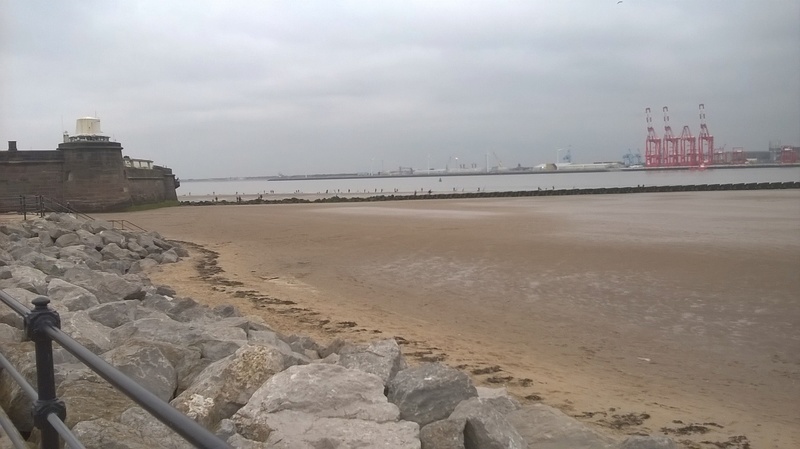 There was a match on, walked to the end and setup - no way was I blanking! Had a bit of room as the tide dropped a little more, a couple set up next to me and I was worried they were too close with my casting still not the best and the tide was puling with my weights not quite heavy enough.... 10mins later 2 gents set up inbetween us! They asked if it was ok, I wasn't fussed as long as they didn't mind and accidental cast which I mentioned as I didnt want to pee anyone off (they crossed lines with each other!). They were nice fella's one local and his friend from Yorkshire. They caught almost immediately, 2 dogs and a flatty

. Game on! For the next few hours it was friendly banter and good fun. Both rods literally going at the same time, first up it was flatties but nothing too big followed by double headers of flatties and whiting etc and that's how it continued, caught my PB whiting...dont know the actual size/weight but it was defo bigger

Sorry for blurred pic.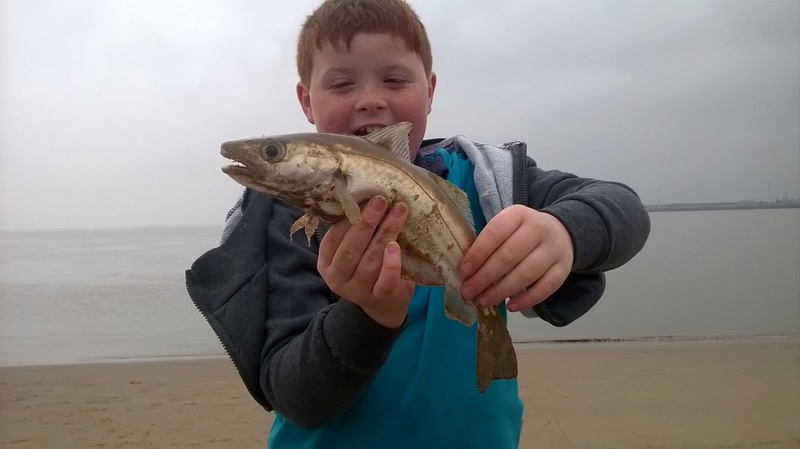 Littlun filled this beast with sand..
As darkness fell and with James at school in the morning I called it a day after one last double header of whiting.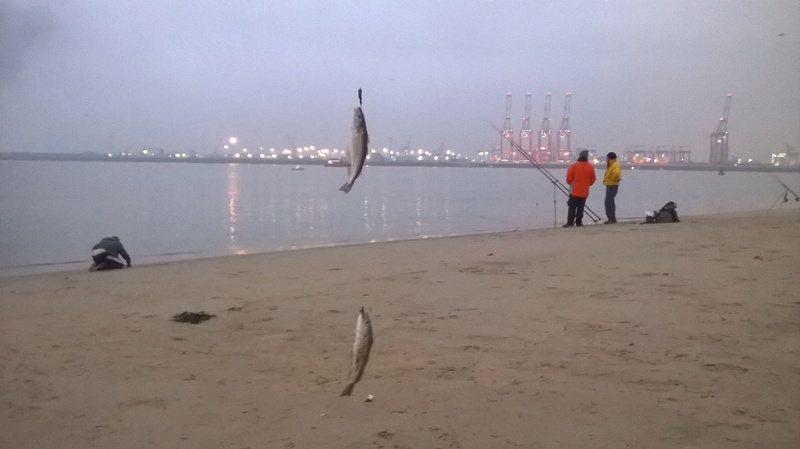 Phone camera is pants at best of time but at night it fails miserably. So just the one of triumphant James as the rest are all blurry.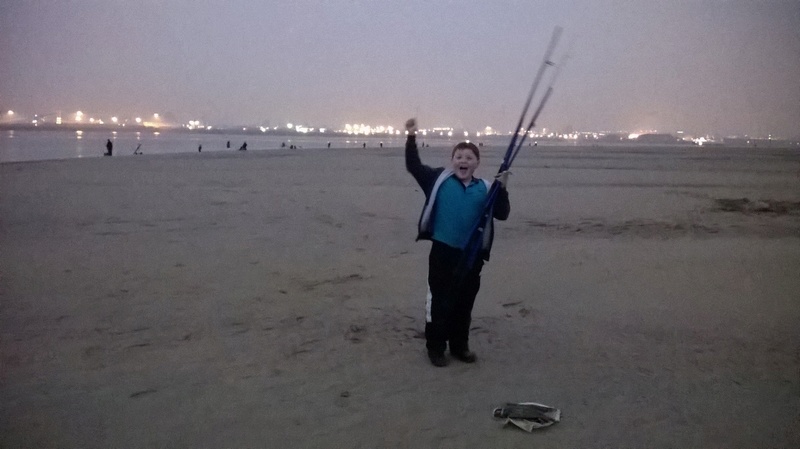 On the way back to the car we noticed a few canoes etc on the boating lake thingy? Some had neon lights on so it must be a regular thing and looked fun.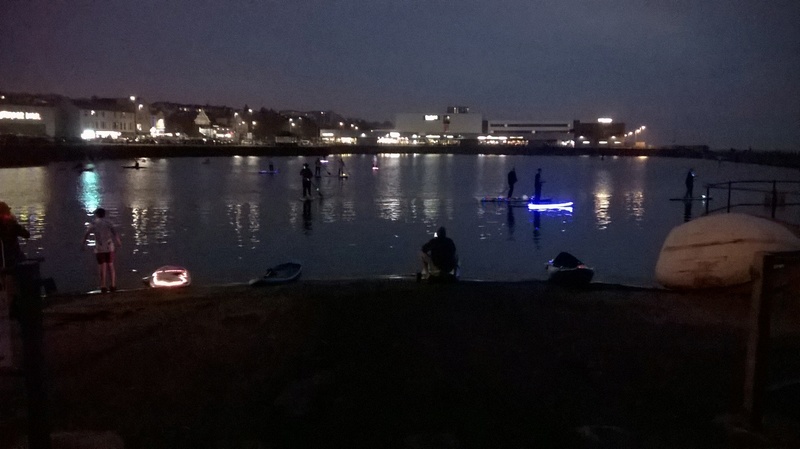 Turned into a great day, loads of free ribs

and plenty of fish. Kept a few of the big whiting for the freezer. Gave the guys the rest of my bait, wished them well and headed home.