I hope you have all had a good Christmas. Life has been busy for me this year so apologies for such a late one. Hopefully I can make up for that with quantity ...
First some belated good news – MusselBoy did very very well in his A levels in the summer, four A* grades in Maths, Computer Science, Electronics and Physics. This means he had lots of options for University.
The great news is that he did not go to one of those universities where you need a gillie to go fishing, settling on Computer Science at Bristol. This means I get to go sea fishing at some new locations when we visit! At least there is some parental upside to the high expense of English University.
My first fishing trip was November half term. Portishead. We stayed right opposite the steamer pier in one of these houses.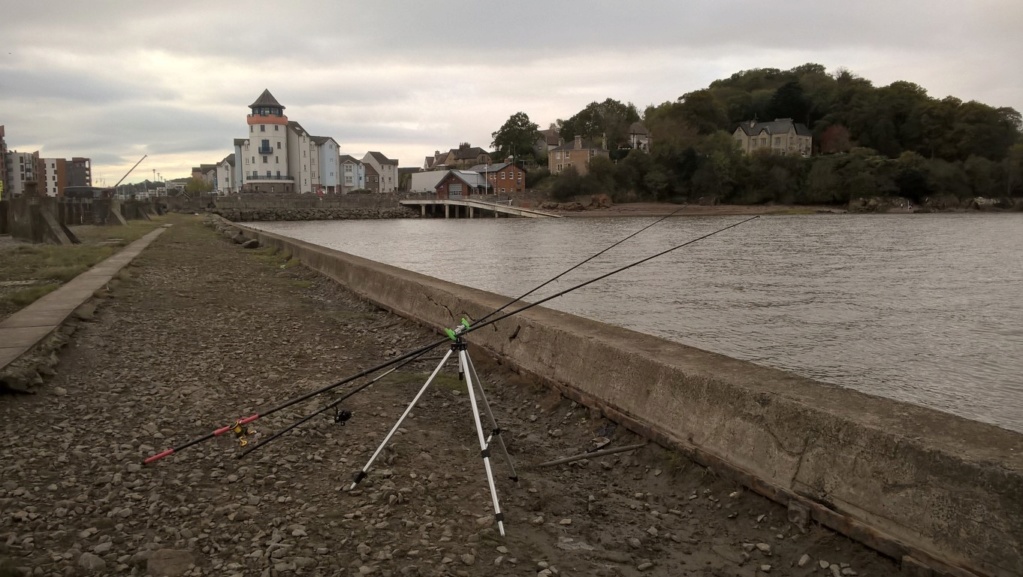 Some background on the area is here https://en.wikipedia.org/wiki/Portishead,_Somerset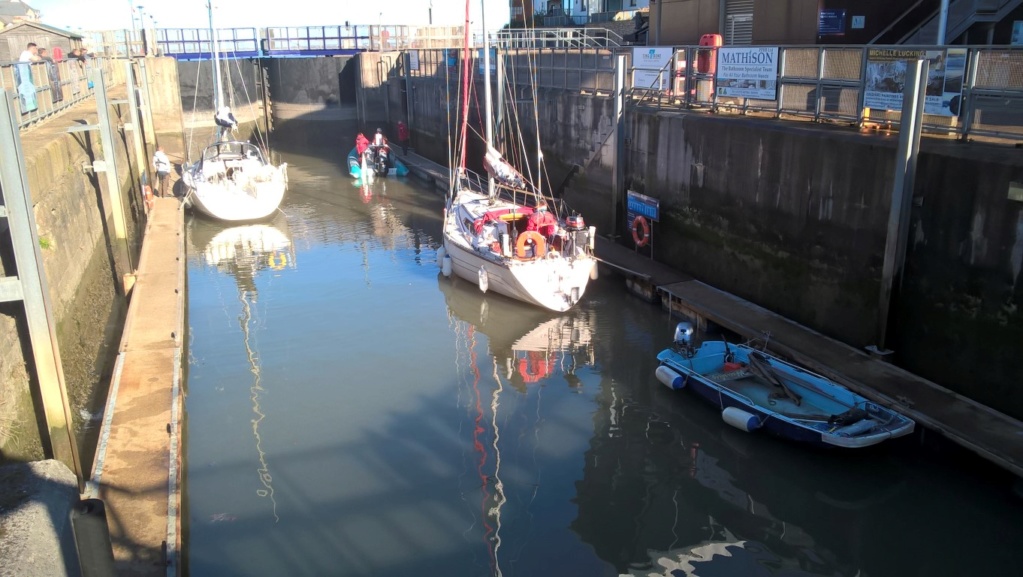 The side we stayed on used to be a power station. The dock was originally used to bring the coal, and the other side also used to offload rock for phosphate manufacture. The area has now been redeveloped into a swanky marina surrounded by flats. Well served by shops such as Waitrose and Sainsburys (forum members probably more interested to know that Aldi and Lidl also available). Costa coffee in the marina with a tackle shop close by.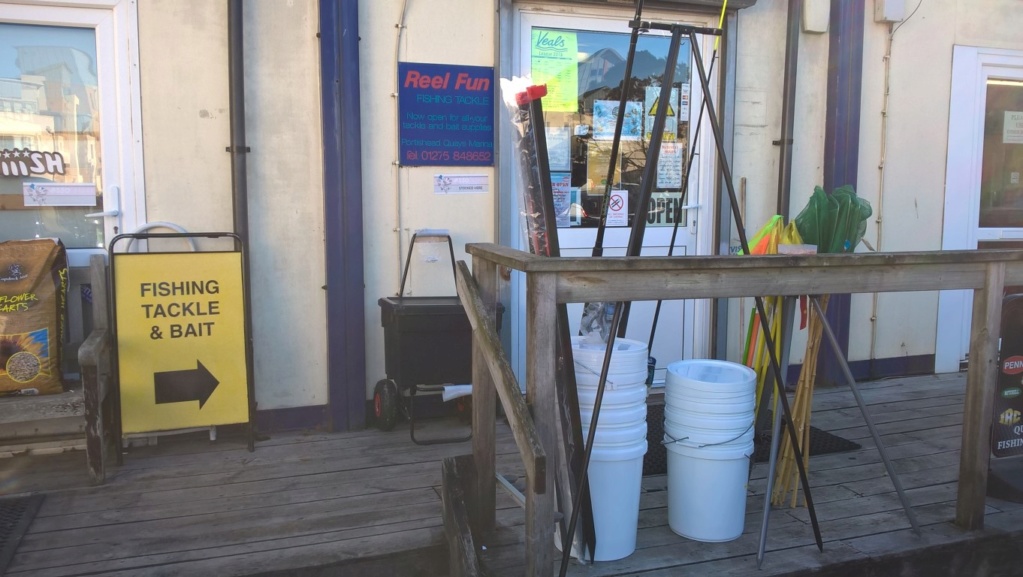 Tackle shop will give you loads of info and was excellently supplied with tackle and bait. They also can provide the access code you need for the pier. Get a safety brief! You need to be aware of safety on this pier as whilst it may look a safe and easy fishing  area, it floods on bigger tides, when water can go across it like a train. The tide range here is one of the biggest in the world. You are also asked to fish off the end or to the left, not to the right if there are boats around. The sign also says fish during the day. Plenty do fish it at night but use some common sense if you do this, don't be alone. Whilst I was there the biggest fish (15lb conger) was caught during daylight so not sure if there is a need to fish at night. Must confess I did try it when there were others on there and conditions permitted.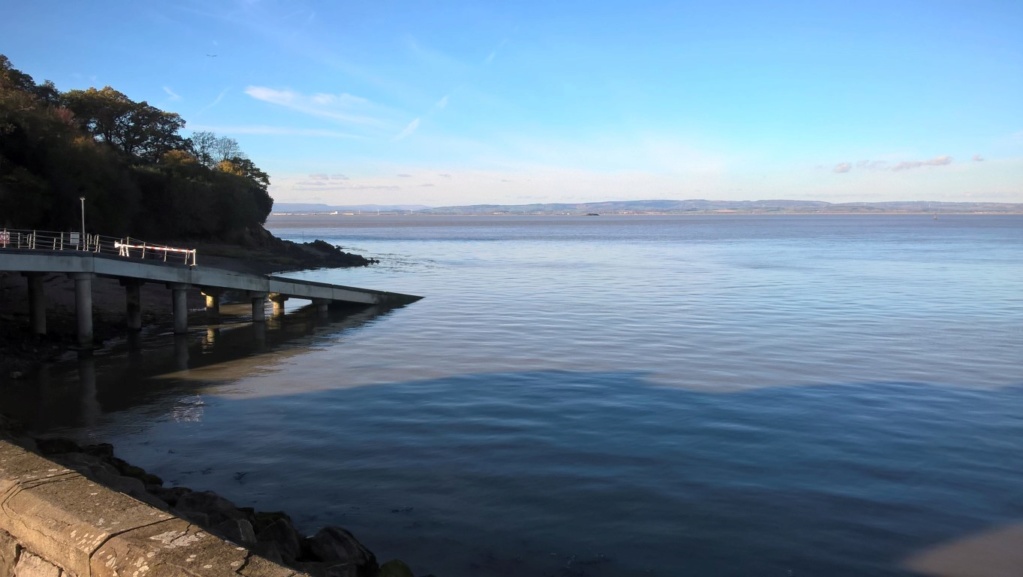 I would describe this as a well-known mark with people from all over the country travelling to fish here. I also encountered people speaking Polish, German and Afrikaans (I think). I met many friendly people here including some locals giving me lots of spare bait. The only two I struggled to understand came from somewhere called Zzommerzzett, which they assured me was somewhere not far away.
The pier can be fished off the end at pretty much any state of the tide. The water is murky so use big smelly baits and reasonable sized hooks. Rag, lug, squid, mackerel, bluey all do well. Grip leads and appropriate line. Expect some tackle loss.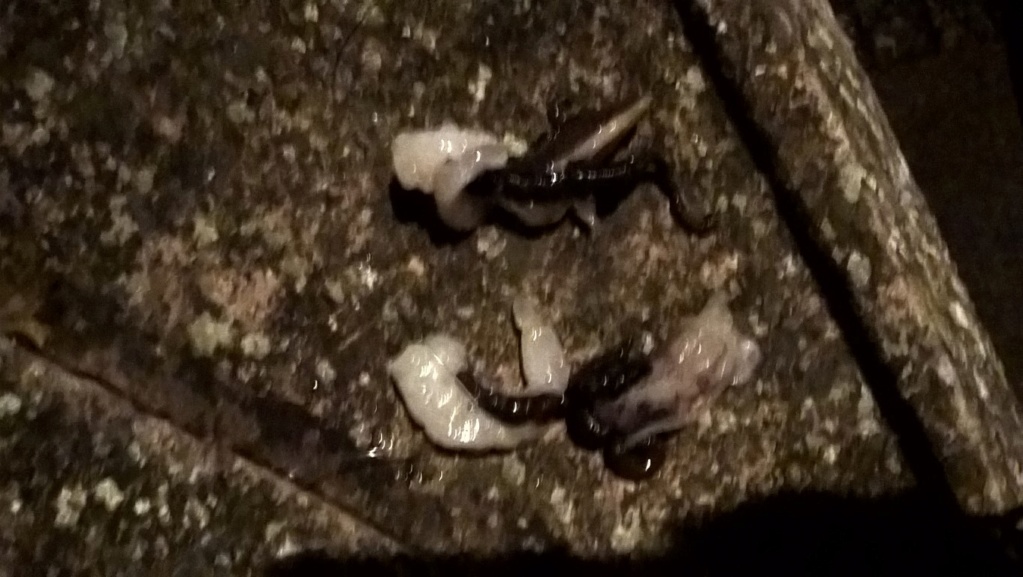 The first night there was a very strong wind blowing from the North so as there were no boats I fished just above the pier in the shelter of a small wall.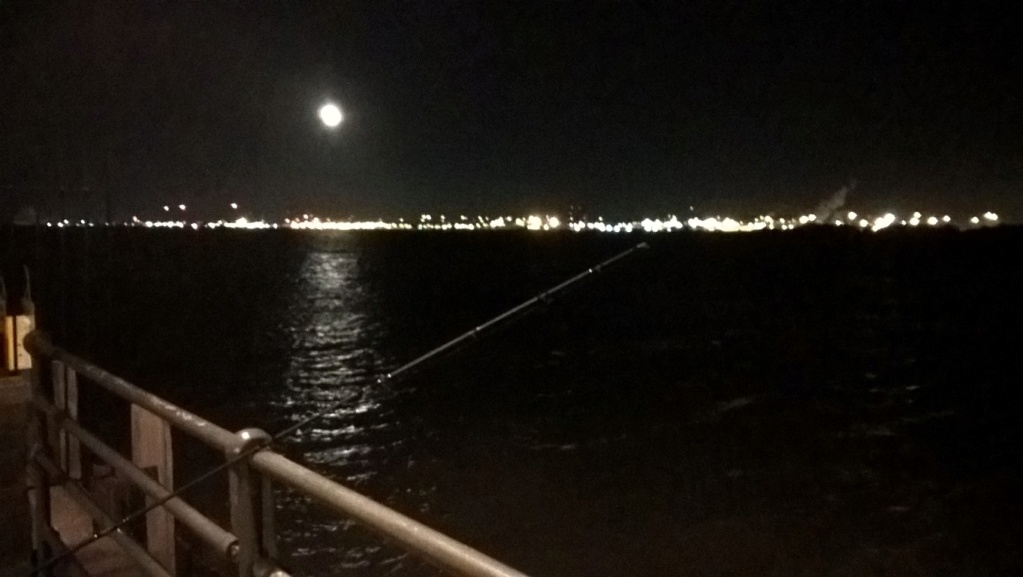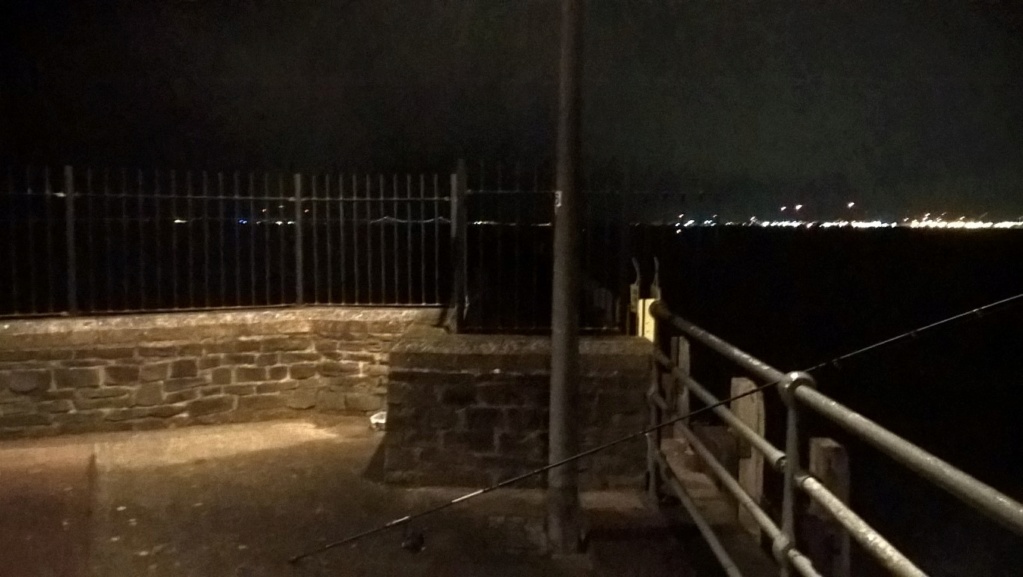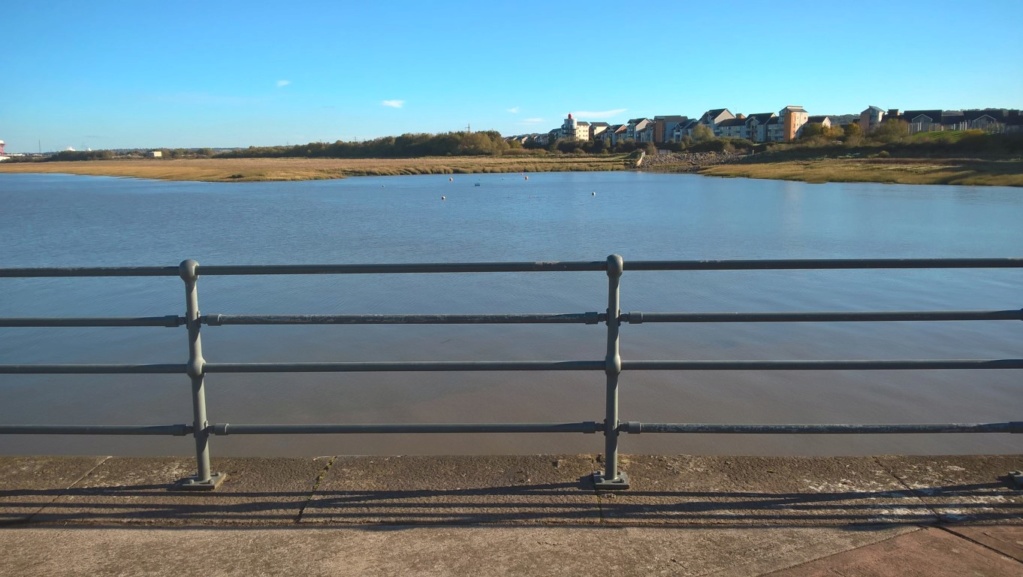 Fortunately the wind only lasted one night and the rest of the week was calm.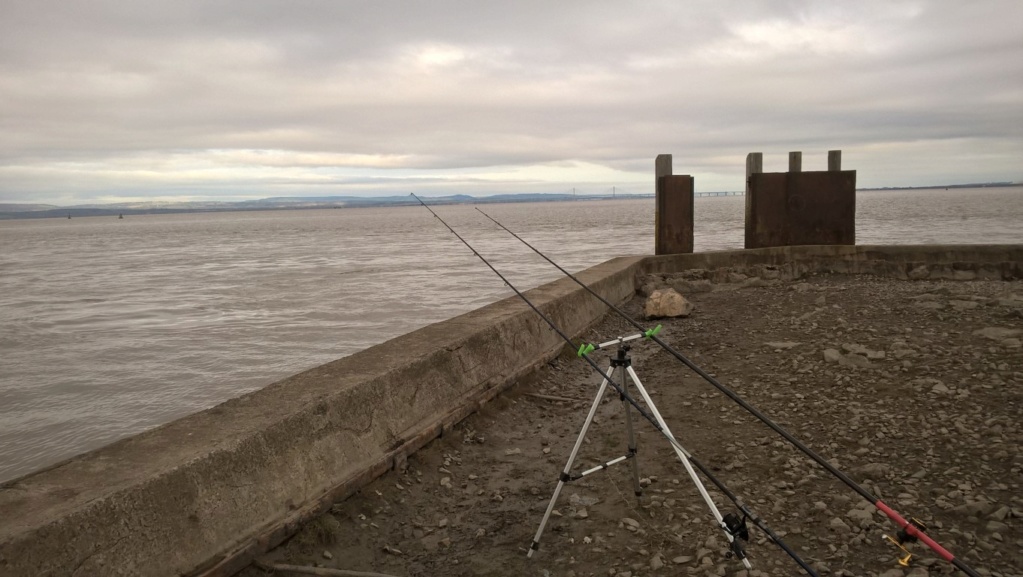 Catch total for the week was five conger (to about 3lbs), two micro whiting, one crab and three decent break offs. Talk of a few coddling starting to be caught and often get rays. Locals saying the pier used to produce many more cod years ago but that is true of many locations. The locals complained so much about only catching congers that I suggested they should rename them "Portishead Dogfish". Most locations in the country would be glad to have so many sizeable fish. Logger would love the tiny whiting.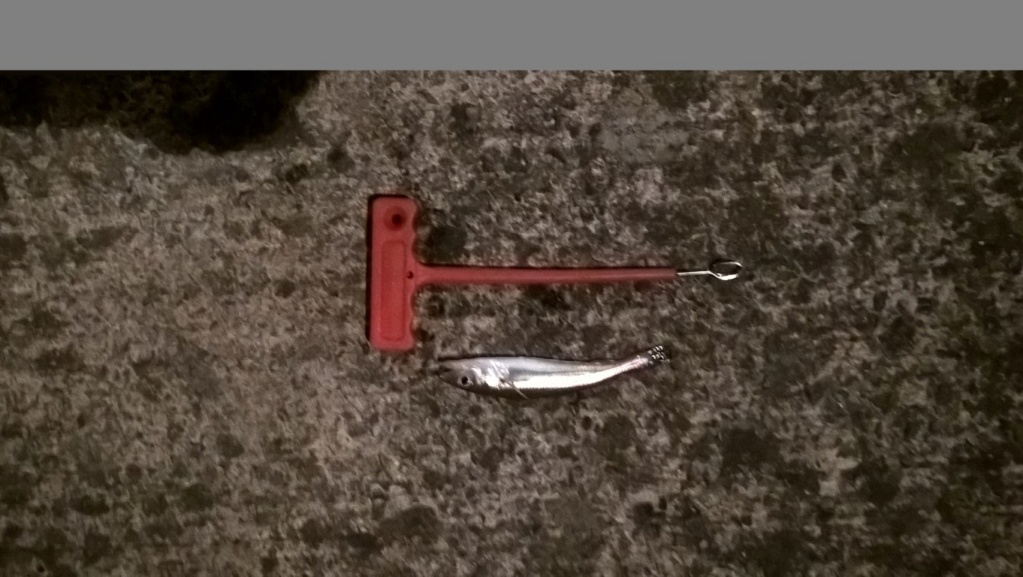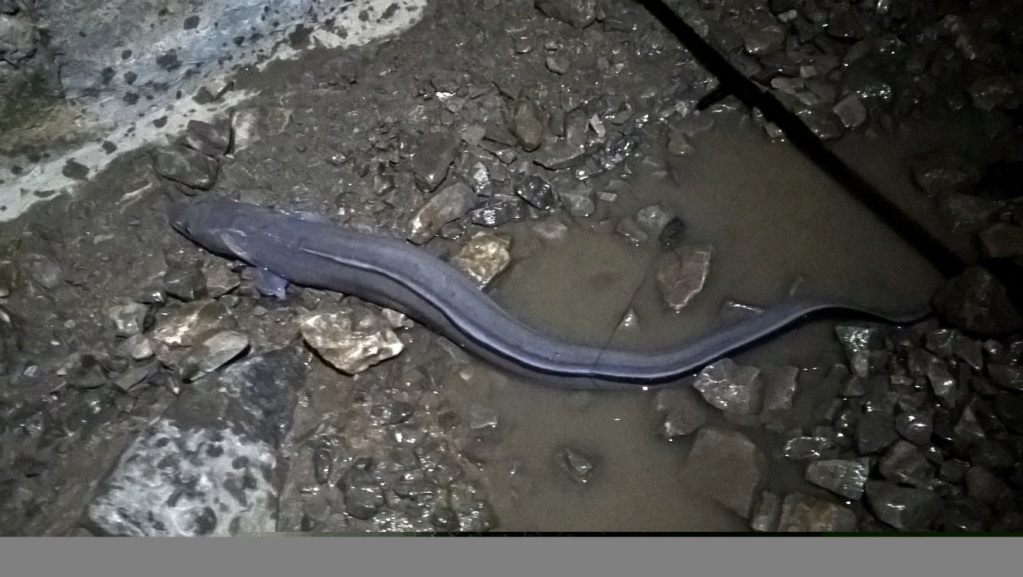 Other things to do here – if you have to take the missus – if they run out of things to do in Portishead then Bristol and Bath both have good park and rides so they can go shopping. My experience is they will be away longer shopping at Bath.
https://travelwest.info/park-ride/bristol/portway
https://travelwest.info/park-ride/bath/odd-down
Other fishing marks
There appear to be lots of low tide marks along the headland, but there is also lots of soft mud. Did I intimate before the risk of death to a non-local fishing in this area? Take good care here.
There was talk of people fishing in the Marina. I did not encounter this but maybe more a summer thing. Looks a good lrf location, easy fishing, possibly whilst enjoying a pint or costa. Also talk of a local who spins somewhere where the lock gate water inlet is. There are many expensive boats in this marina though so you will need to stay away from them. Also one local was adamant he would never eat a fish caught in the marina due to the chemical history of the area.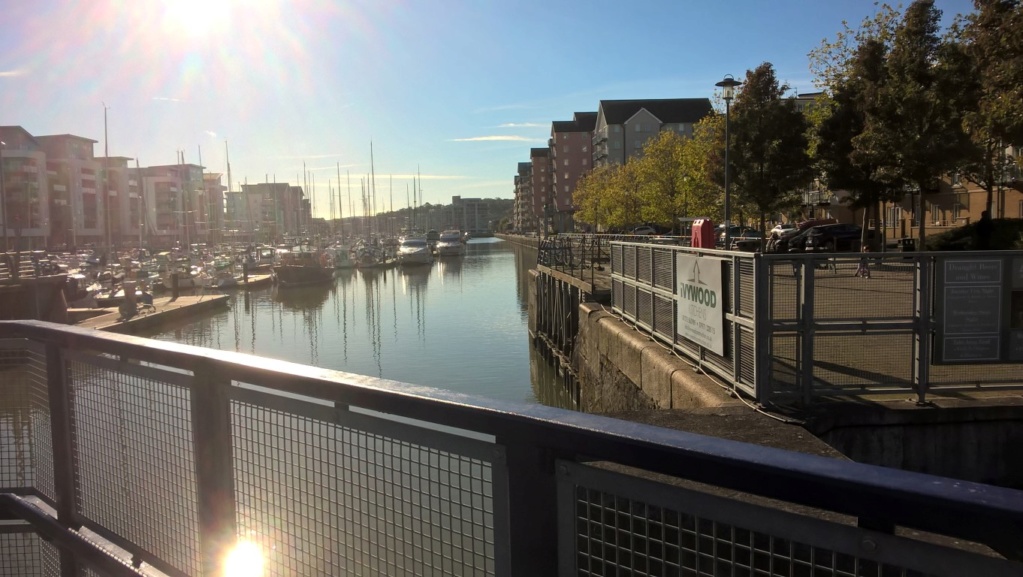 Ten minute walk south is a well known mark called Battery Point. Very deep here at high tide. Strong tide runs and popular mark so space may be a premium.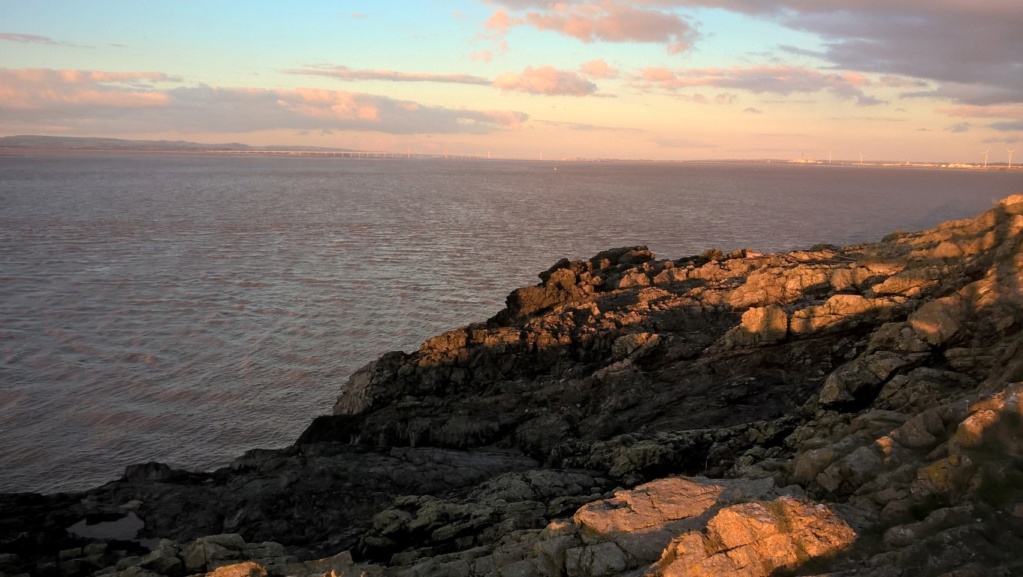 A drive south is Clevedon pier.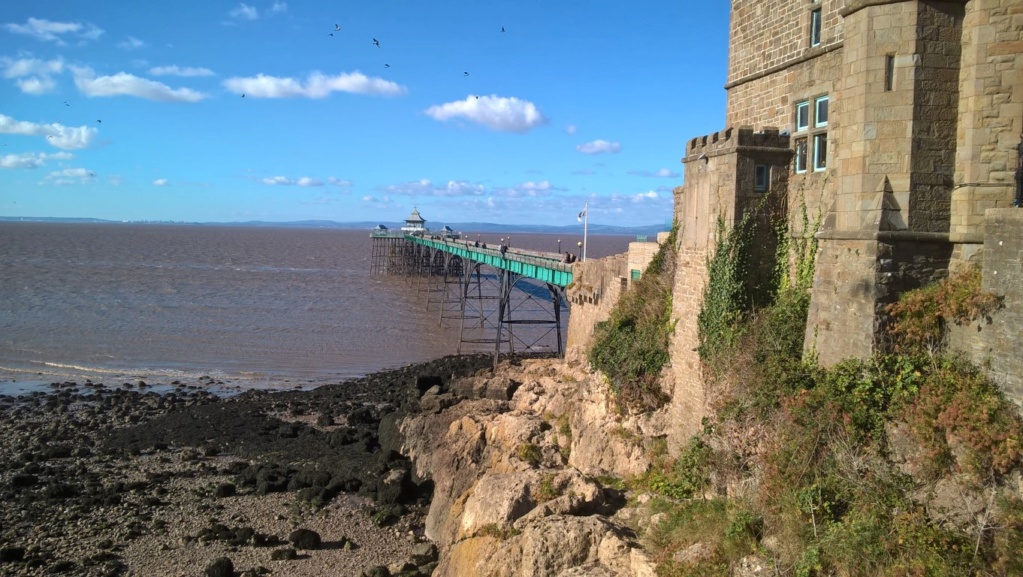 Rules and regs plus a fee apply to fish, read about them from here https://clevedonpier.co.uk/fishing/ . See also https://www.clevedonpierseaanglingclub.com/ .
Hopeful of a few more reports from here in the next few years from me.
Mussels