In an effort to win fish of the month we nipped out to Lanzarote and an early birthday pressie from Tina saw me out big game fishing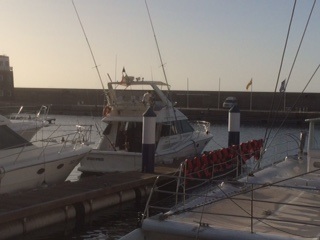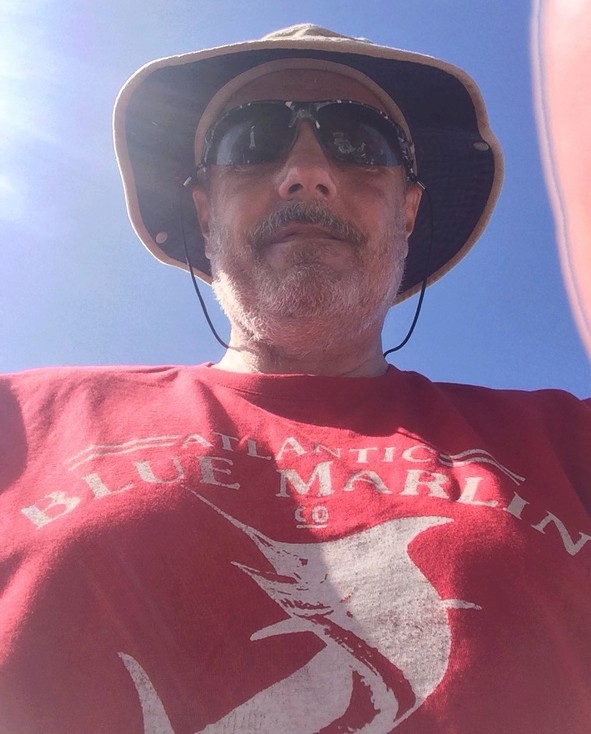 Most of the 5 hour session was spent trolling for big game, with 5 big lures trailed behind the boat we all drew a number and if your number rod bent over you'd be the lucky one in the fighting chair!
After about two hours the only follow we'd had was from a couple of gulls following a bait one of the crew was trailing for Barracuda, so we anchored for a spot of bottom fishing.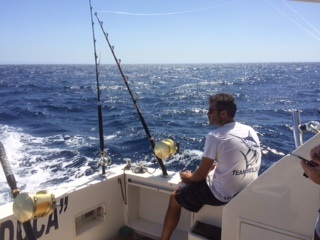 Four of us were Brits and thought the fifth chap was a member of the crew but as the bottom fishing began we realized he was a Belgian tourist, a regular on the boat, he'd brought his own tackle and had different rigs to those we were provided with, this being our excuse as we watched him pull out fish after fish.
The rest of us could feel bites but couldn't connect.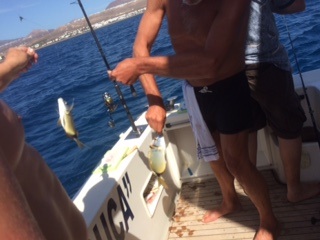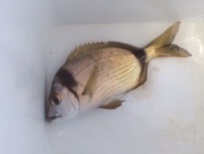 After an hour of being whupped it was up anchor and out with the big gear again for another couple of hours trolling.
I wasn't quite prepared for what happened next,
Easily the best bite of the day by far,
Yup and a damn fine cheese and ham toastie it was too!