Me jay and Mike fished the Martin O'Brien memorial competition out of cork last week, it was only a 2 day comp but we stretched it out and made a week of it, a bit of practice for the cork small boats in sept and a holiday. The weather was against us all week with strong winds every day bar 1.
The 1st day we dug some rag ready for the comp then went bassing for a few hour in the harbour, a mixture of strong winds and strong tide meant our drift was too fast so we sacked it off after blanking in style!
The 2nd day was too windy to get the boat out so we hit the shore, a sheltered spot up east ferry, the only action we had was when jay hooked up to a decent bass only to loose it at his feet in the weed, it looked a good 7lb fish.
The 3rd day was still windy but we managed to get out. A  harbour day, 1st job was to get some live bait, the macky were scarce but we managed 6, enough for a few hours on the bass, we didnt have to wait long for the 1st run, jay landed the 1st of 6 bass that we had in a few hours, a nice fish of 8lb 6oz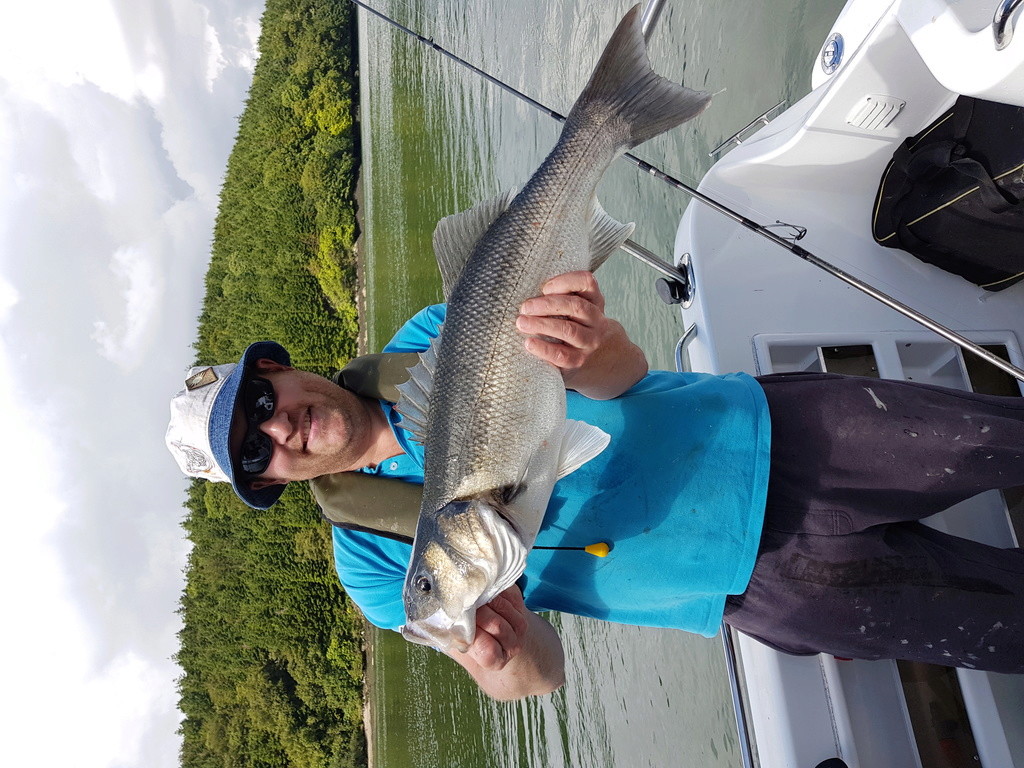 I was in next with a 7lb 5oz bass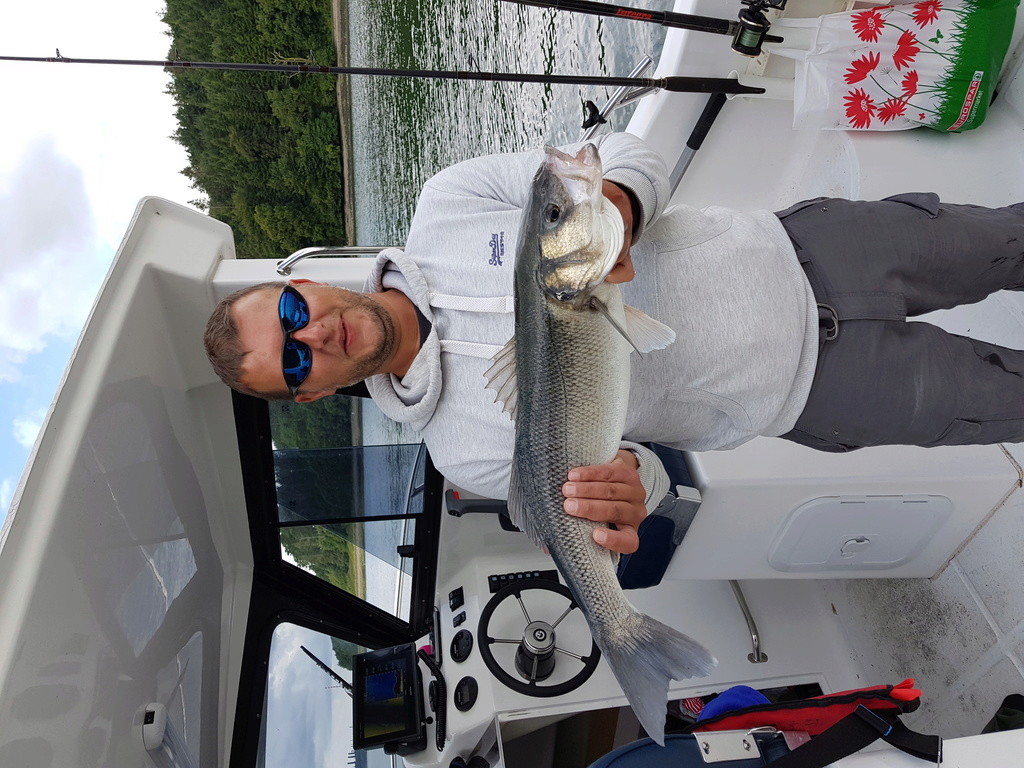 Then me and jay had a double hook up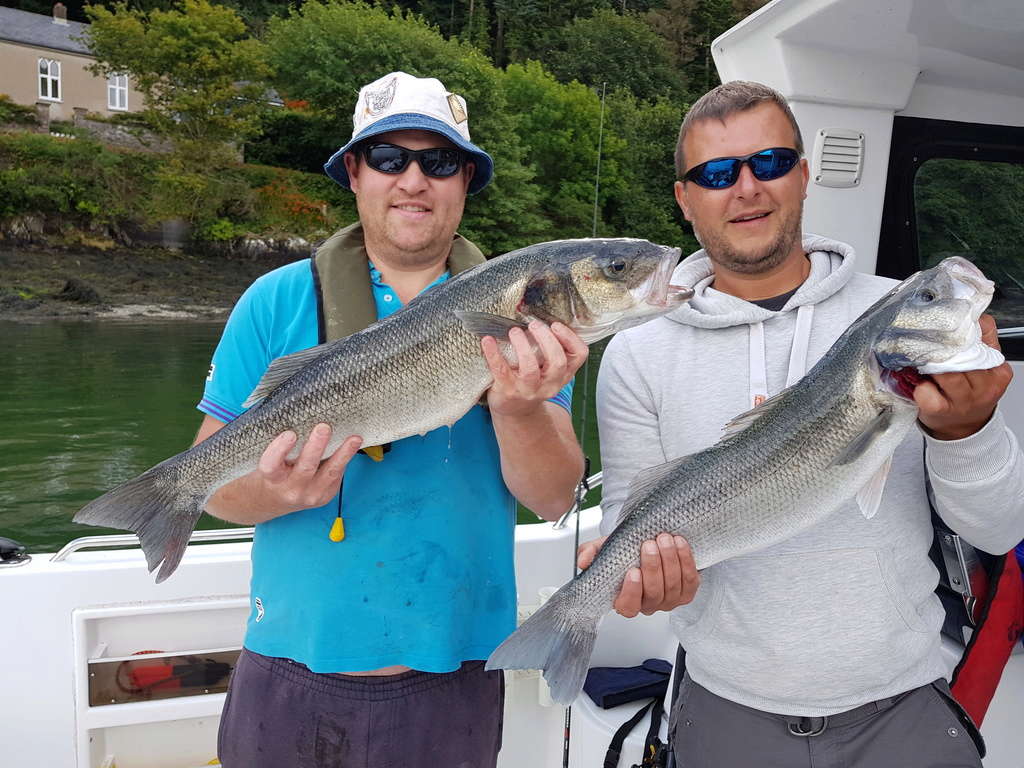 Then it was Mike's turn
And then jays again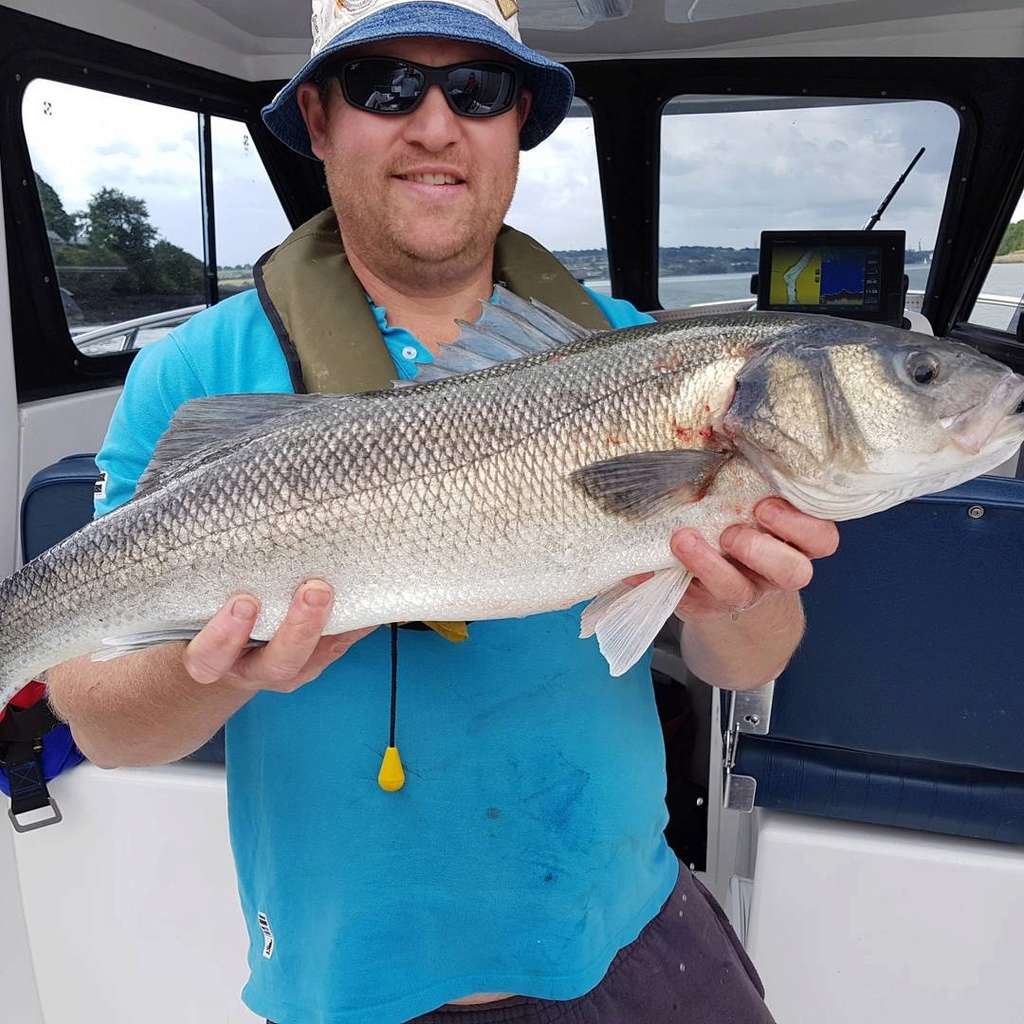 With all the macky gone that was the end of that session, 6 bass ranging from 6.5lb-8.6lb, cracking day

Day 4 was spent trying a few new marks and trying to get fresh bait ready for the match but the macky weren't there and we struggled, good job we took some frozen over with us!
Day 5 was match day, the best day of the week with the wind at force 4, no restrictions allowed us to push off shore, there was a good swell on and it wasn't very pleasant, we finished the day on 13 species.
Day 6 was our last day on the water, force 5-6 winds meant we were restricted to the harbour,  we added another 5 to our tally to finish on 18 species, a long way behind the winner on 25 but we were only a few species away from a top 3 finish. We picked up a few prizes, heaviest bass,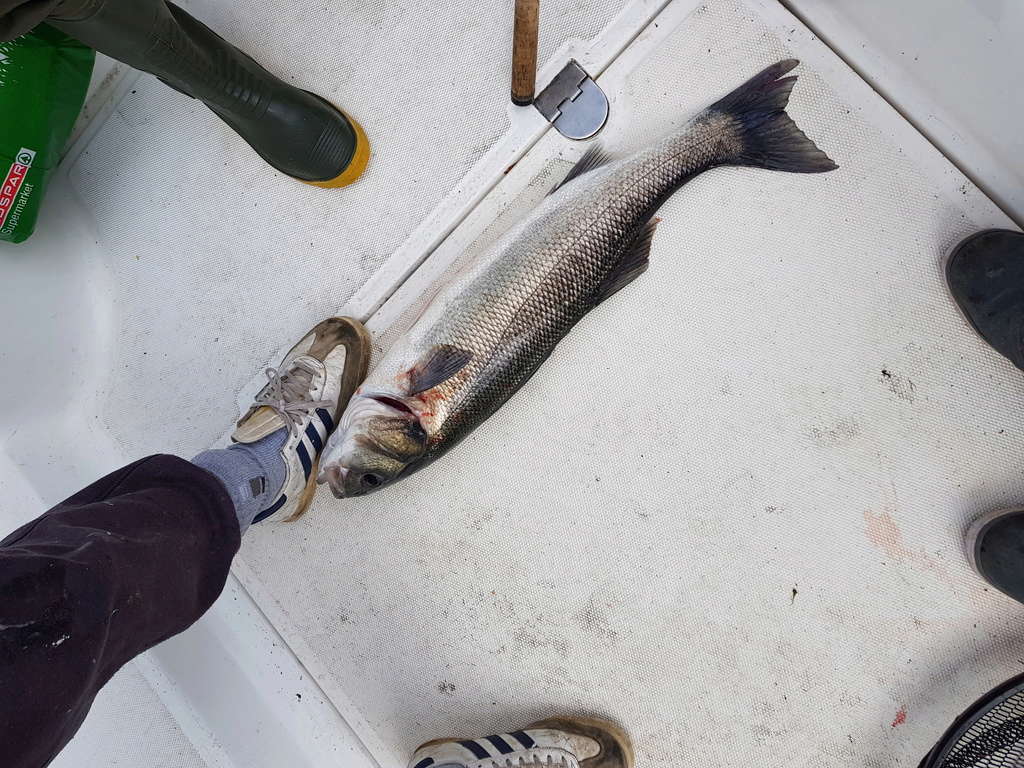 heaviest fish and heaviest ballan. It was an enjoyable week with good fishing, food and Guinness