Been a while since my last post but not for lack of trying (fishing)
22nd of April we headed to perch rock to fish the low, sun shining but wind was cold. Mission was Plaice having failed just further up the estuary at the town hall steps.
Mission accomplished with 2 braving the oven and digestive system that very evening! Was a quiet day with the plaice coming early on to black lug. Hats of to the tacklebox in New Brighton as so far bait as always been top notch.
23rd of April....we went back again, Old Gregg needed plaice to apparently

He got his Plaice, we got a few dab, whiting to lug and a doggy to squid, I tried to cast to the other side of the mersey..

Gratuitous doggie pics, I dont mind them.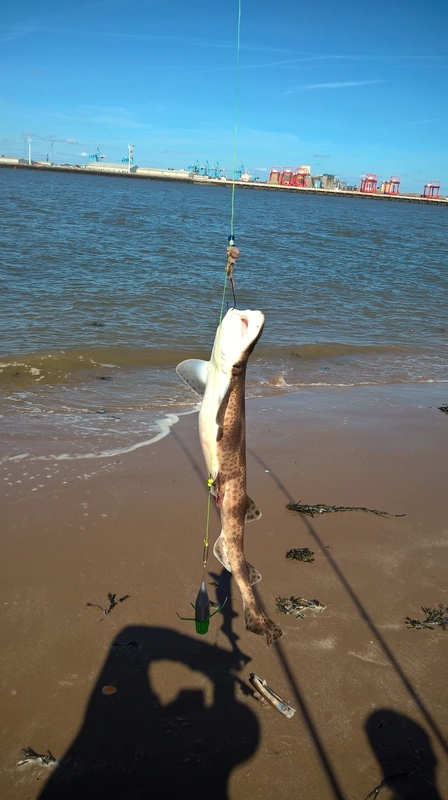 29th,we were camping in Pistyll (next to Nefyn) and well it was wet and windy but I was determined to have a fish! We were down in Pwhelli for some food a had the basics in the car (not much room for anything else when Mrs T comes) Decided to try even though the wind was howling into my face (knew I should not have bothered but was itching, gave it 30mins and caught plenty weed.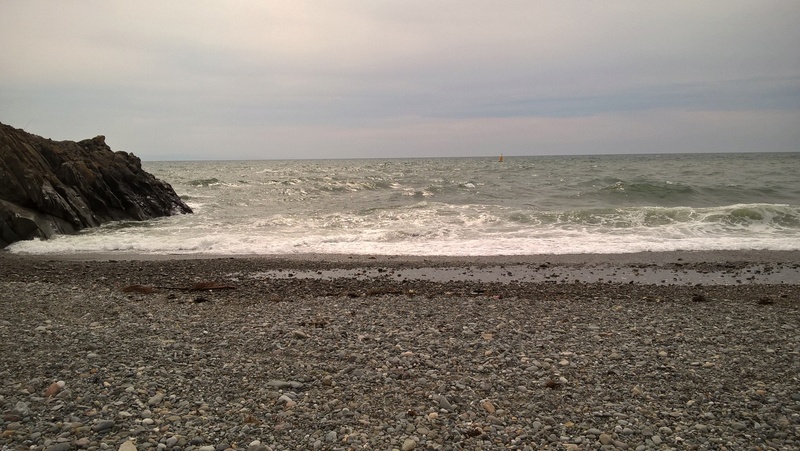 At least tried

30th I sneaked an hour or two on Nefyn beach, tide was only just coming in but had a go, was quiet at first but a few whiting started to show before I had to get back to Mrs T at the camp site. It was calm and sheltered from the southerly wind that had brought in the weed on the south side of the Llyn.
Had a few random people stop by for a chat, one looked leathered, god knows where they were coming from but it passed the time. 4 guys arrived to fish as dusk set in. Kids decided to beat each other up for fun, was a bit like getting a free ticket to a beach boxing match.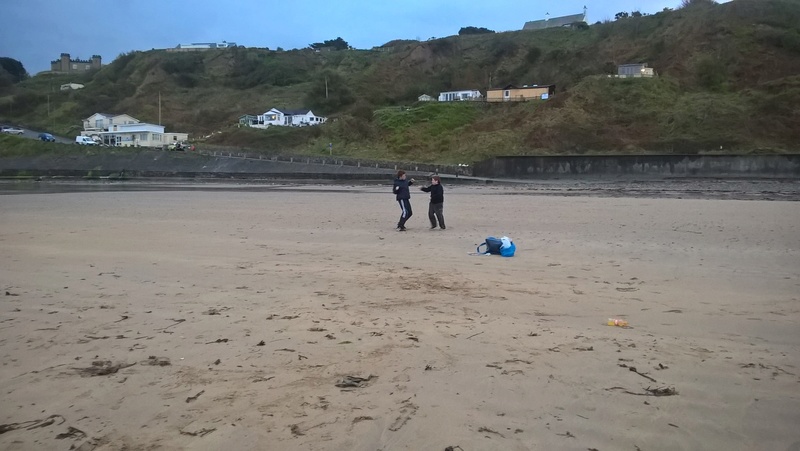 While I was in the general area I had a quick scope of Porth Iago which I fancy fishing, was windy and I was tempted but had a bit of family time.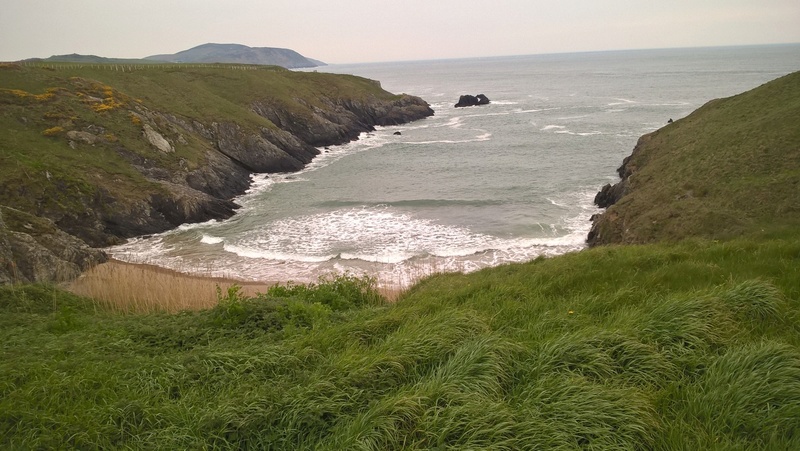 Biggest mermaid purse we have found so far.
Kit off and in lol, he loves the sea.
Had a trip to Aberdaron too, was wet and windy, have only fished it once. When I say fished...didnt even have a tripod then so it was difficult, plus didn't really know what I was doing but will be back in a month or so for a proper session.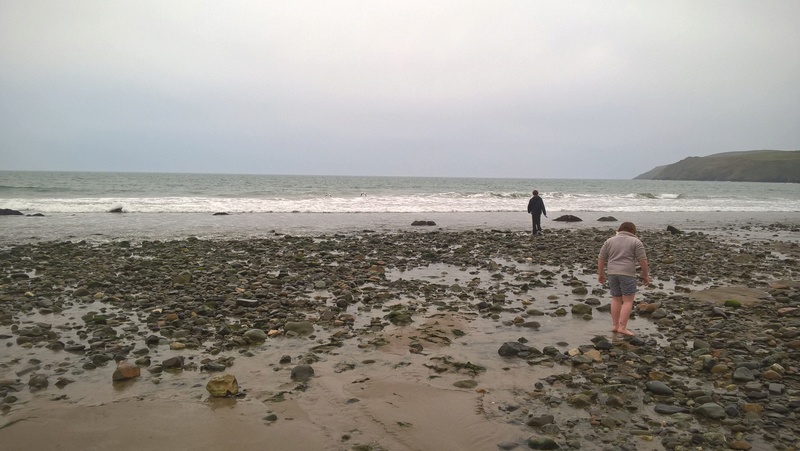 Was a decent trip for the weekend, tuesday when back to work....

 wind dropped off and its been sunny and warmer, sods law.