Had a family break booked from 3/4/17 - 7/4/17 staying in Prestatyn. The tide times were good for this week to, High Tides early morning and evening, great way to spend a family break fishing morning family time afternoon and fishing in the evening.
Unfortunately missed Monday as I was working all morning and into the afternoon and with the traffic didn't pick any bait up until 5 so decided to take the dog for a walk along the front and Rhos and colwyn. Only 3 rods out over high tide on the 3rd and they weren't having much look, but mentioned bass had been caught from a few boat trips over the weekend.
Tuesday missed high tide am (must have been tired slept through alarm

). Decided to fish low tide up to high from around Ryhl Habour. The family joined me for a little while and the dog stayed for the day.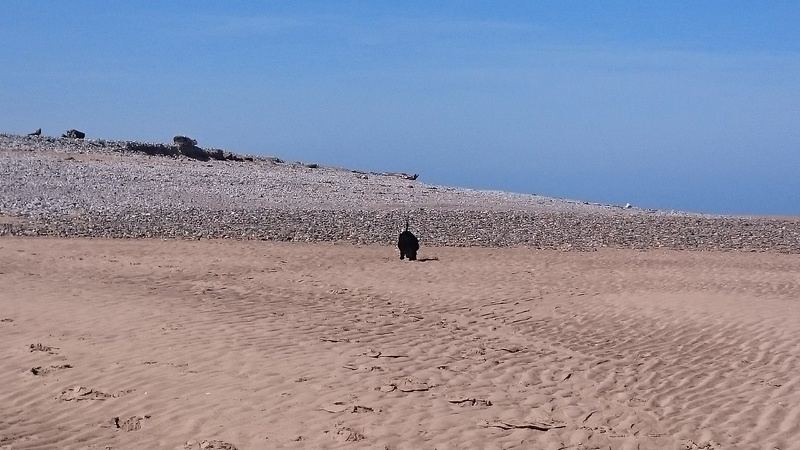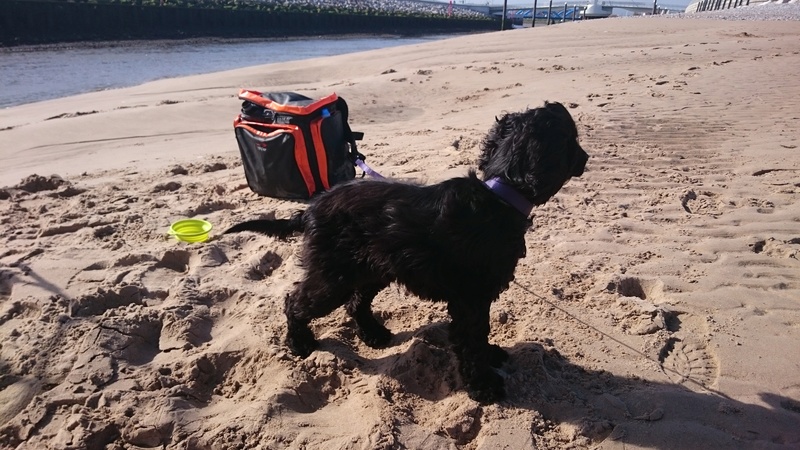 Nothing but a big fat dirty blank from the Habour and a burnt head and face from the wind and sun. At least the dog had fun.
Didn't fish High tide on Wednesday am as had to go to a meeting

. Decided to try Pensarn for the evening high tide. Could see only 1 other rod out further up towards Towyn. Fished opposite the new foot bridge over the railway.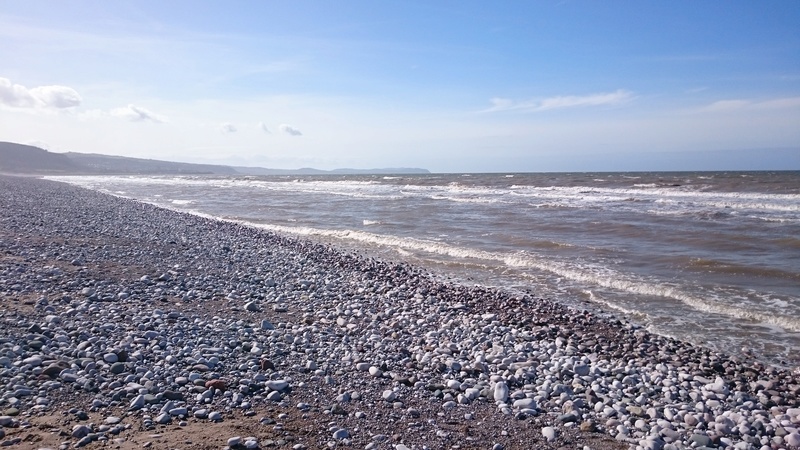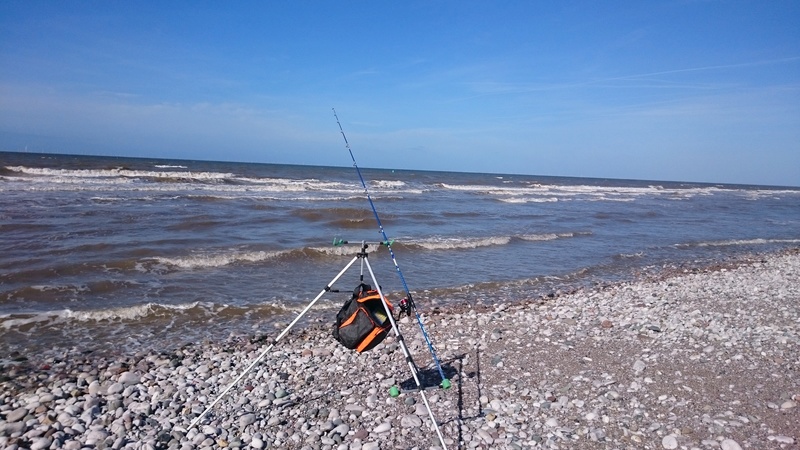 No luck here either, even the crabs weren't hungry!
Didn't fancy my chances Thursday either. With 1 pack frozen, 1 pack fresh of lug and some squid left decided to wait for the evening tide so spent the day in Llandudno with the Mrs and Sienna.
Was considering fishing Penryn Bay for the evening tide, had a look over low and had a lok about 3hrs before high. With never fished here before wasn't sure how far up the tide would come and if you get cut off. Changed my mind and fished Llandudno north shore near the houses. Was definitely not hoping for much as this placed had always proven a nightmare for me and never caught a fish or cold here.
2.5hrs before high 2 rods set up still waiting to be christened 15' and an 11' . 2 other anglers out. Lug and squid baits. 1st hr bait coming back the same way it went in

not looking good, but a nice evening to be out. The next 30mins the crabs had a good feed on lug and squid, as hooks came back clean.
30mins before hide tide the 15' rod tip bounced

what is this?? then again!

reeled in a a blank saving whiting

. The joy my rod had been christened with a whiting. Unhooked and put back in, but what was this walking back to my rods the 11' rod is going bonkers

another whiting

. 2 rods now christened with 2 whiting that was me now very happy, so baited both rods up and got them back out. No longer had the 15' rod been in as I placed the other in its holder it went beserk again. reeled in a doggie. Doggie safely released and as the bait is going on the hook the other rod starts nodding double header of whiting.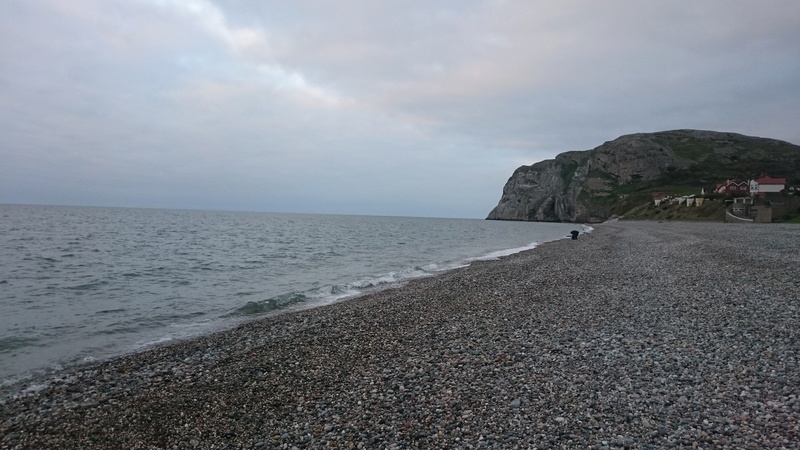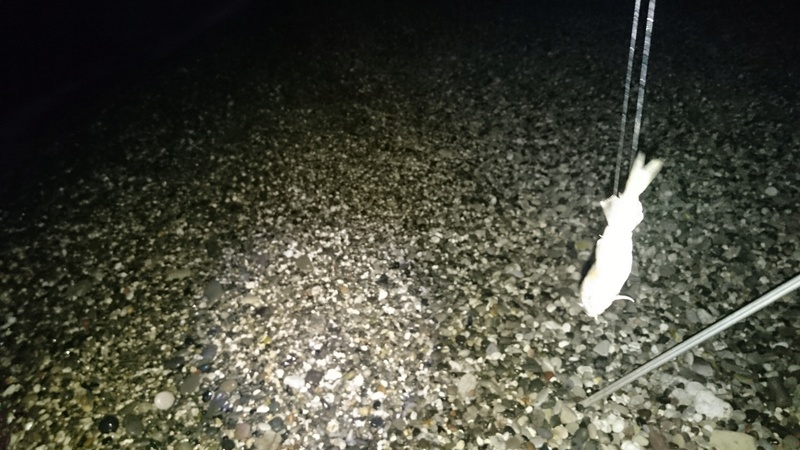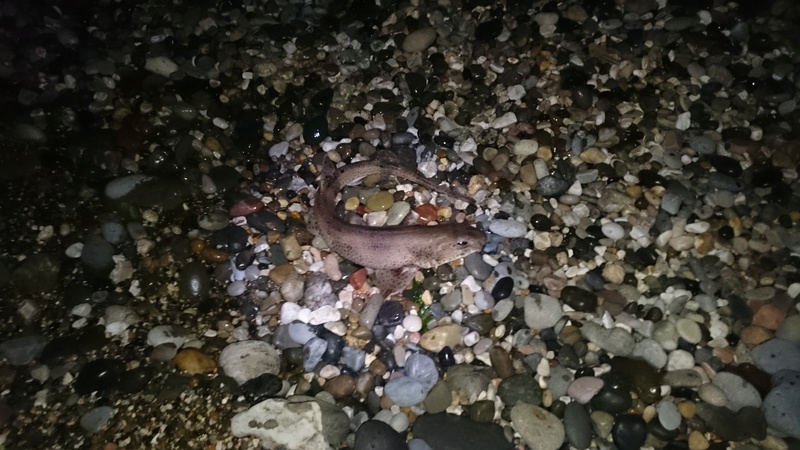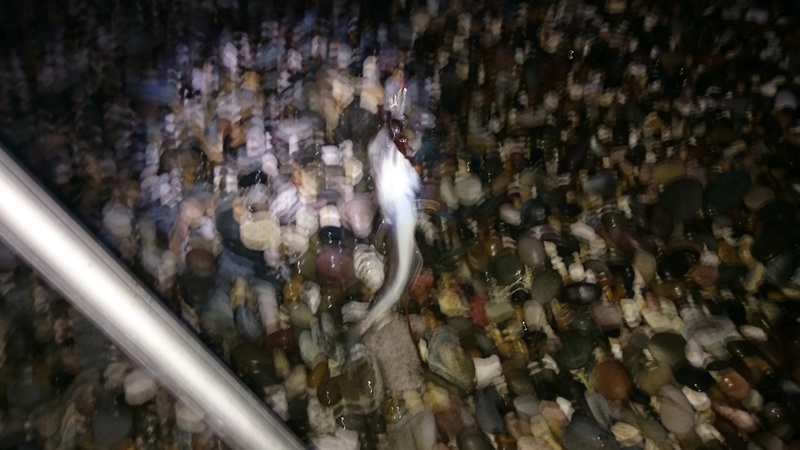 For 90mins non stop action of whiting and doggies and all bait gone. Even 1 whiting came in biten in half. Llandudno had finally given its fish to me. both rods now christened. Happy days, went back to Manchester with a smile.