Saturday headed down to Perch Rock and set up just to the left of the green bouy. Myself, Old Gregg, Munch, James and Scottie. Got there a little earlier than expected and was wearing trainers, soon got my feet soaking!

Bit of a breeze and the sun was shining but it wasn't warm, especially when everyone had jackets on, I ended up in a T Shirt
 as James got wet

.....
4ish low tide
Scottie was in last but had the first out, plenty of Dabs and 5 Rockling. All came out to frozen black.Scottie got loads of dab, old Gregg didn't do too bad either. Me? I was on for the dreaded blank, cue a little Rockling to save the day! Quite a few knocks but no takers. Crabs were munching through bait at a rate

bit of weed around mixed with bits of plastic bags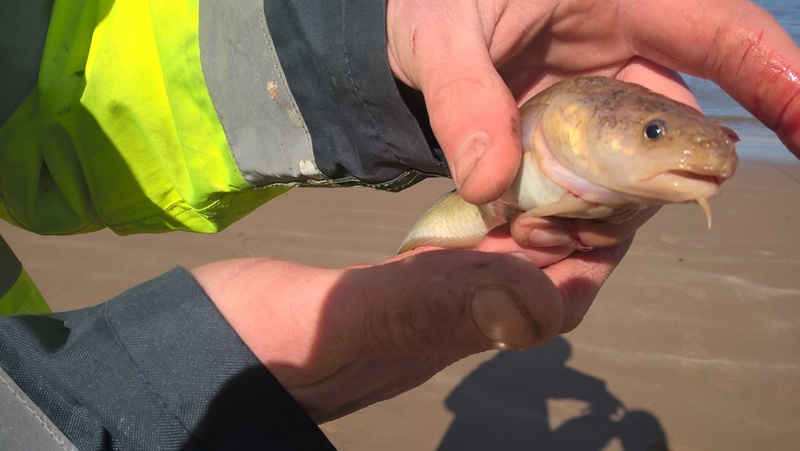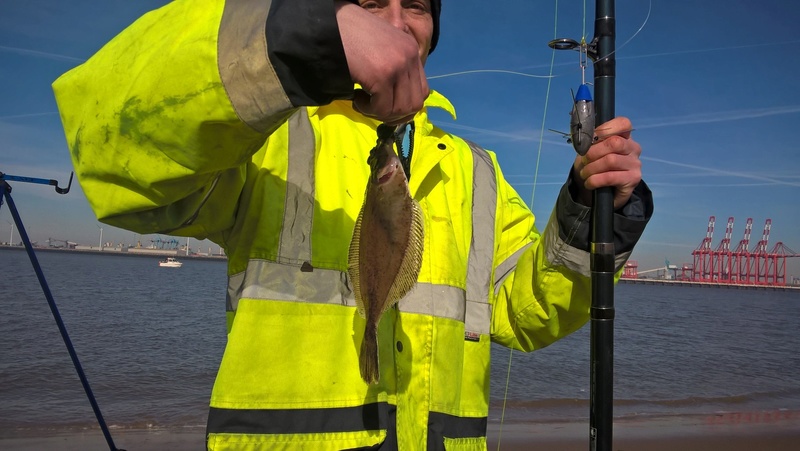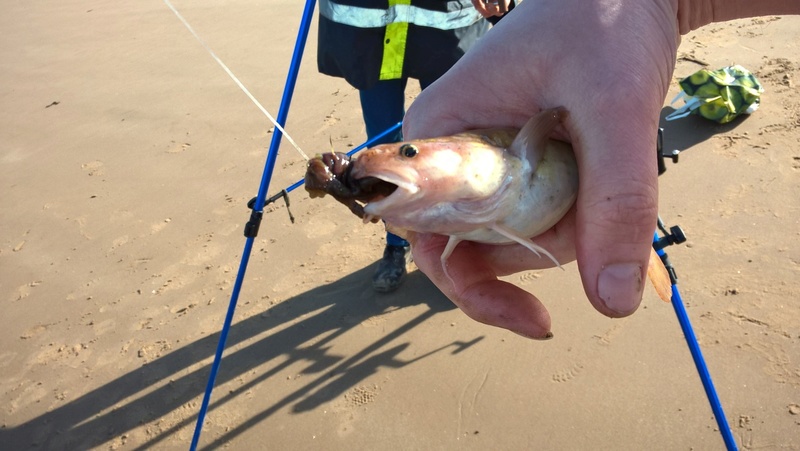 Sunday
Me and James
Order of the day, chippy then fish! Place was heaving, dropped on with a spot right next to the Fort. Headed to chippy as the tide was still a bit high. Icecream on the way back, to get the gear. Life lesson time, get yourself an icecream and I will watch from 10yards away. Literally as he was next in line a german lady behind him push straight infront....

 some guy apologised, she didn't give a rats ass!

On the way down to the same spot as yesterday we were discussing the lack of worm casts at Perch Rock. Place seems void of them.
Anyhow got one rod set up and left it at that, wind was flying in sideways and tried topple the tripod a couple of times...was absolutely fine near the fort and promenade. Today we were ready with coats, learning from yesterdays fiasco.
There was alot of weed and rubbish that had been deposited by the tide, James found himself a grim reaper stick to keep him entertained

Had a few fish out all Dabs, couple lads to my right but didn't see them catch. Now James was mooching all over the place, found him digging, shouted him over but he gave me the one minute sign

 Couple of minutes later he arrives with a beaming smile "I've got you some fresh bait dad"
Only gone and found a cast near the lighthouse and dug up a blow lug with his hands!

 Got it on and got us another dab pronto! Hes got all sorts of bait digging plans for our next outing.
This pic shows the wind using the dab as a kite, its also a double header!

 Well thats what Im claiming it as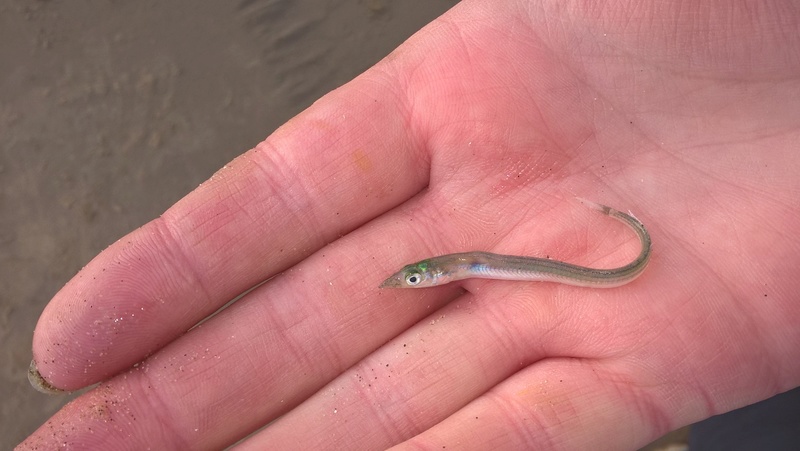 Decent weekend, so much better when the sun is out