Bored of the Mersey, rain was pattering and with two kids in tow thought best to avoid rocks and beaches.
Myself, Old Gregg, Munch and James.
Arrived to a brisk wind and some light rain, our journey down the breakwater was cut shorter than expected due to lack of feeling in fingers and brain freeze as I didnt have a cap on. Us baldies suffer.... Wind was driving the rain into us. Found a little shelter in one of the random doorways in the wall, set up camp and fish on.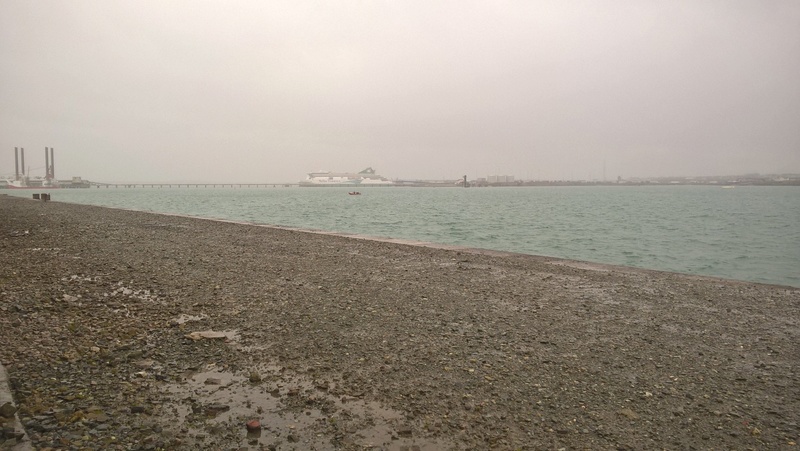 The recent storms had done several things... removed alot of the hard standing/soft soil that had been added to the breakwater to even the path out, it was not full of pot holes, the little doorway shelter thing we were hiding in had been de-urinised and free of rubbish, no doubt washed out to sea.
Fishing was very poor, a few little knocks resulted in 3 whiting and a doggy lost at the wall. However the kids smashed us in the numbers game, 1 crab and a bucket full of urm little fish. All seemed to be the same species.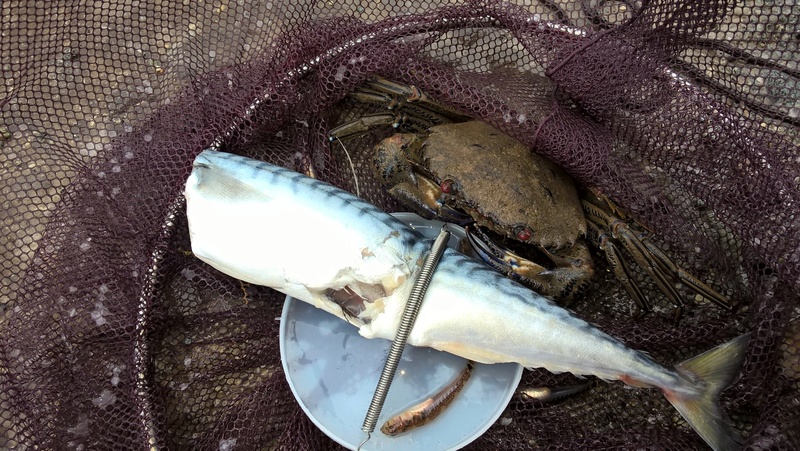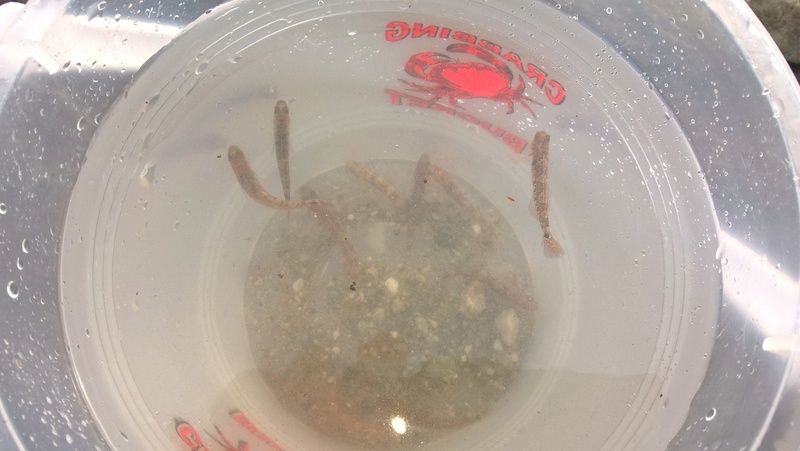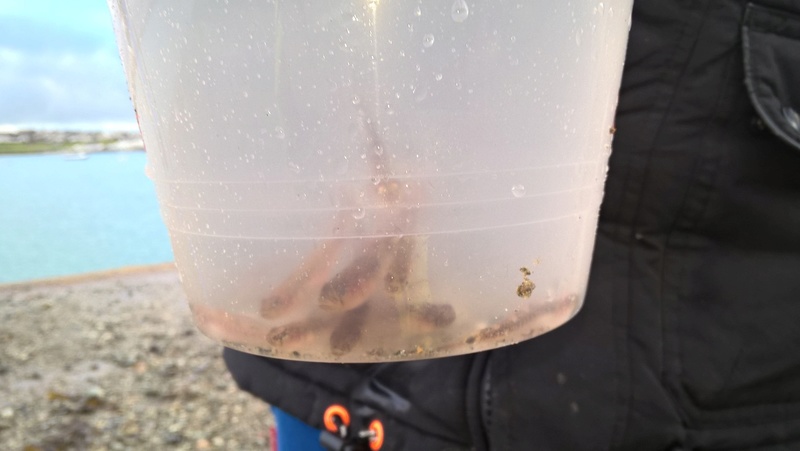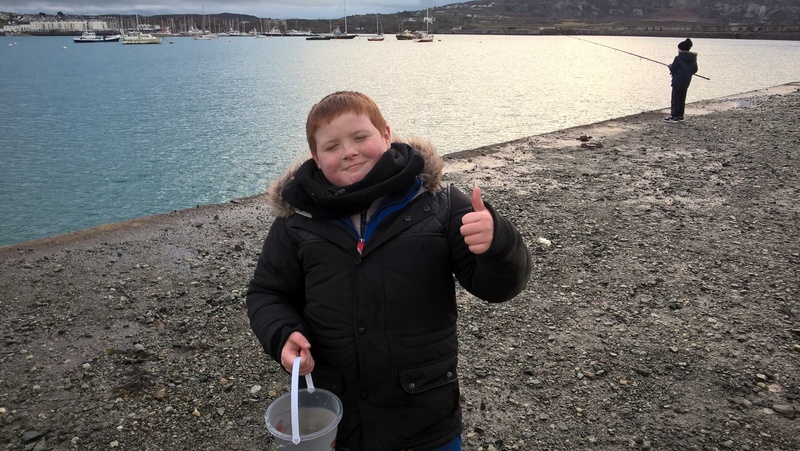 No idea what species but there was plenty of them coming out to the crab net. We tried down the side with sabaki tipped with rag but no joy.
Got us out, was ill for three days lol.