Me and a few work mate's fished cleveleys
near blackpool again yesterday the plan was to fish
near the coast guard station at low water
then move around to five bar gate to fish
2hrs before high water to an hour after high.  
We arrived in cleveleys at 10:30am and after
a quick bait pick up (fresh,frozen lug and squid) we were soon at the
coast guard station.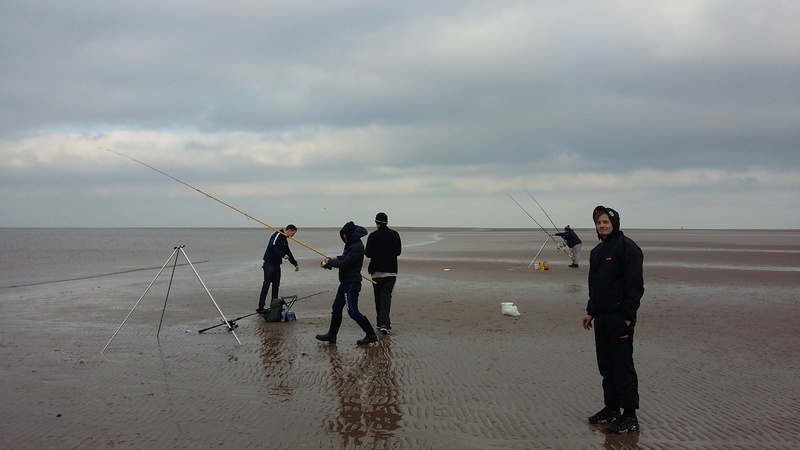 Can you guess which rod is mine?  

The fishing was slow and when I say slow not a bite between any of us

until mark caught this little codling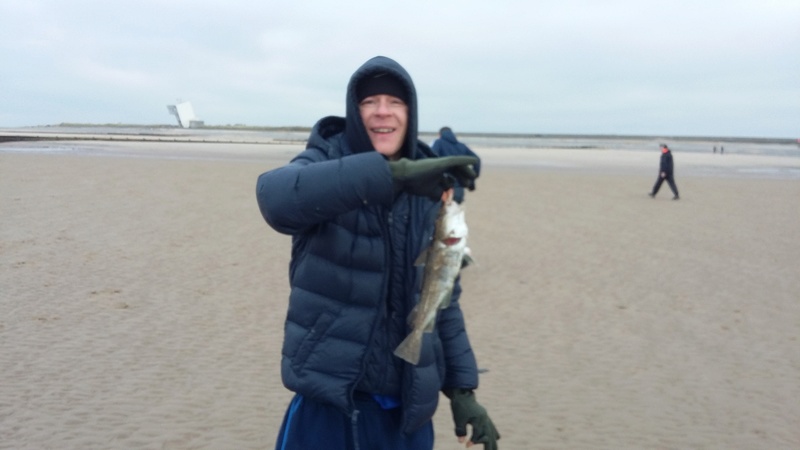 Another hour pasted without a bite so we headed off to five bar gate

there was a few more out fishing when we got there but apart from
one person who had only caught a whiting everyone else had blanked.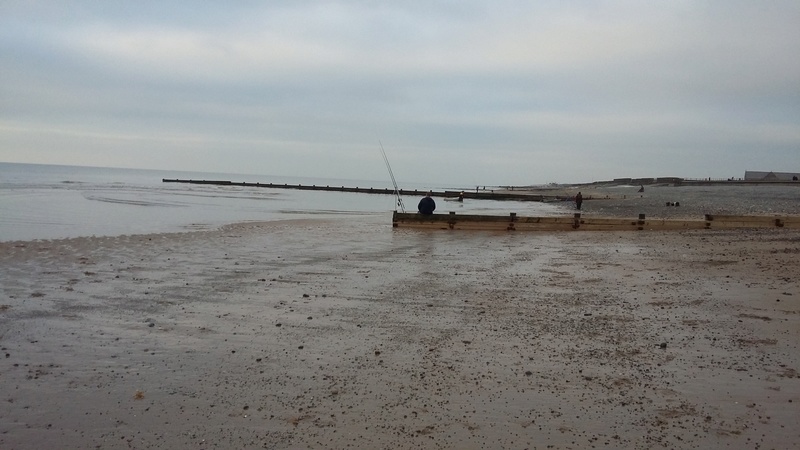 Luckily Ban managed to catch his first ever flounder
And that was it no more fish no bites no anything apart from blackpool tower
in the distance all lit up. We did how ever have a cheeky pint before we
set of home

 (best part of the day)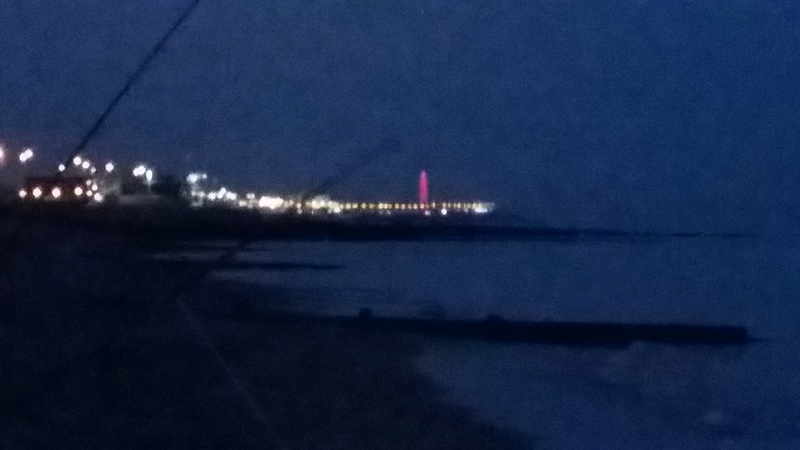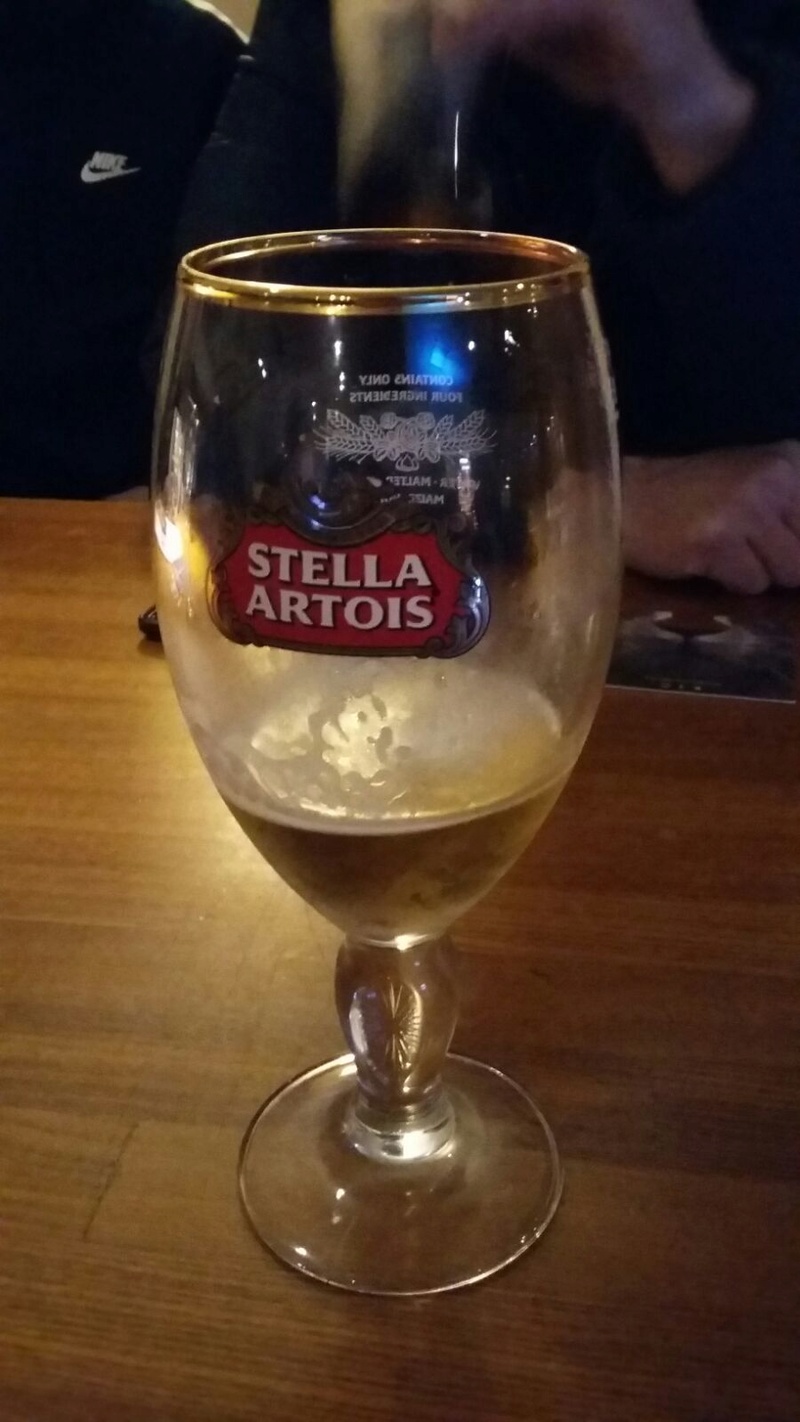 It was good to wet a line and we all had a good laugh so happy days