This is a story of the power of water and waves.
About the middle of this year a stable piece of hard sandstone rock started showing spouts of water with each wave for a few hours around high tide from a crack at the head of a gut. The place was allways called the blowhole, because of a long established hole which gouted water, but the new ones were along a different line.
Very soon 2 blowholes of about 6 inches diameter had formed. With a mix of water, sand and broken shells the holes by August were twice the size, helped by winter storms.
As I was in UK for September and October, I did not see developments, however when I returned the rock had collapsed in to a cavern worn by the sea.
The first few shots were taken on a day I turned up to fish, but decided on discretion as 2m swells were pounding the rock and while there would be fish there, there is nowhere safe to go apart from a small ledge where we put our gear. As the blowhole was going well, I took the pictures.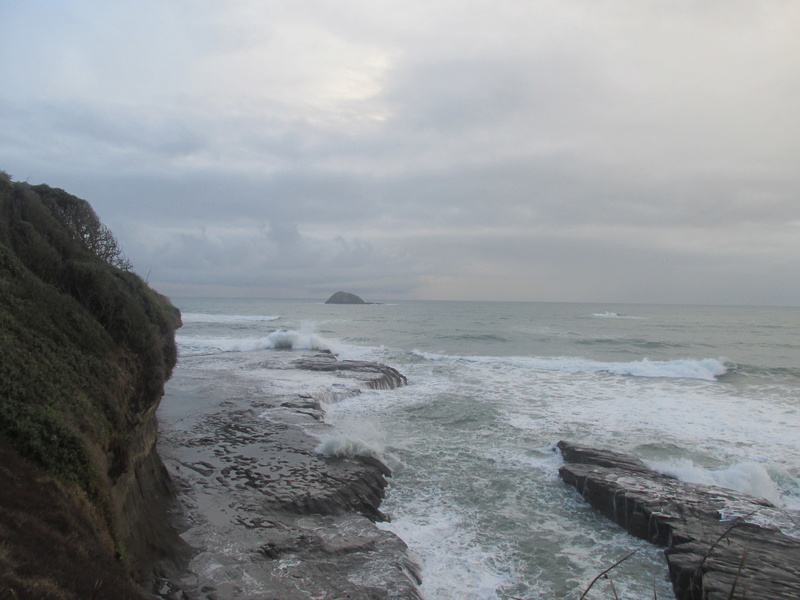 The blowholes are at the head of this gut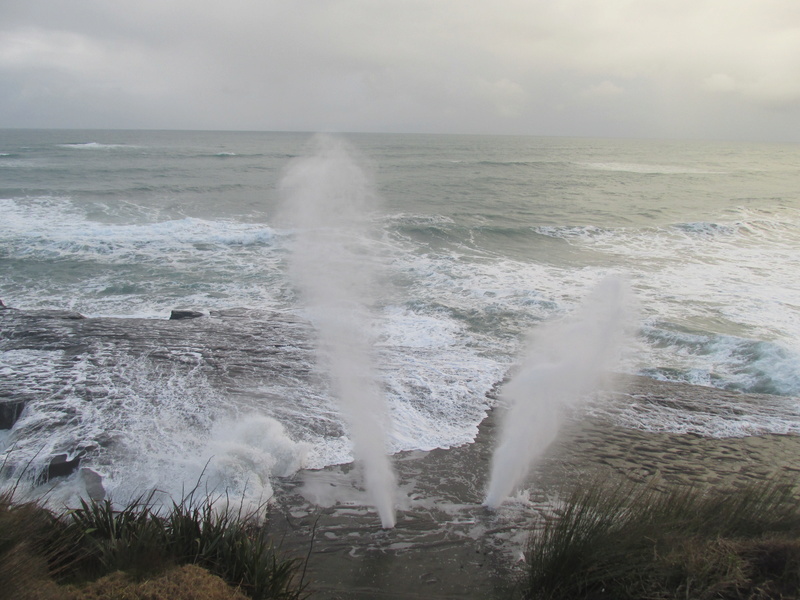 The gout of water on the left is the original blowhole, now lost most of it's oomph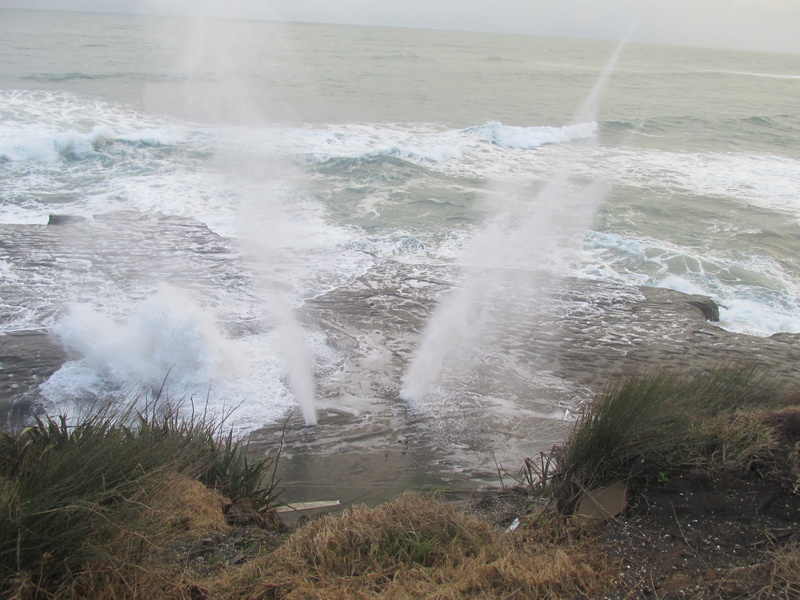 The bits of shell have all come from the blowhole, as well the salt water spray has killed a large area of grass.
Sunrise a different day. Why do computers do this, the original shot before rotating??
The sunrise morning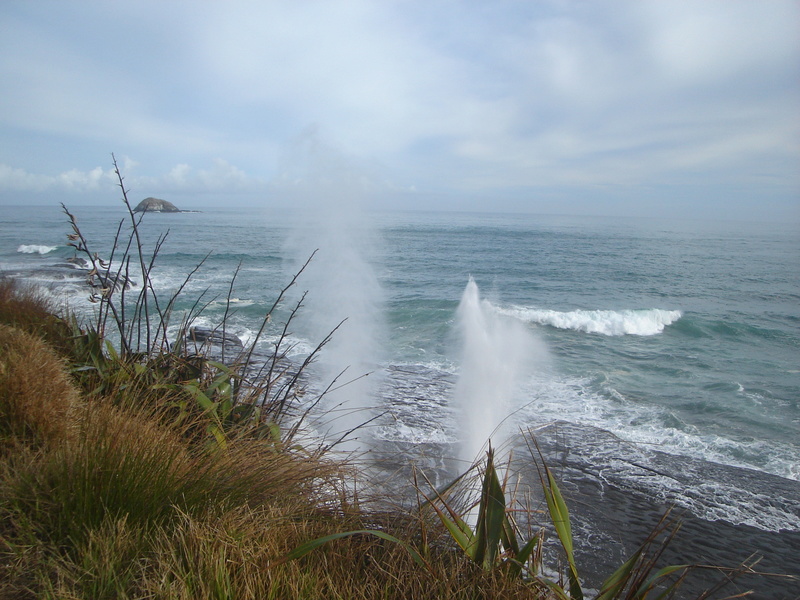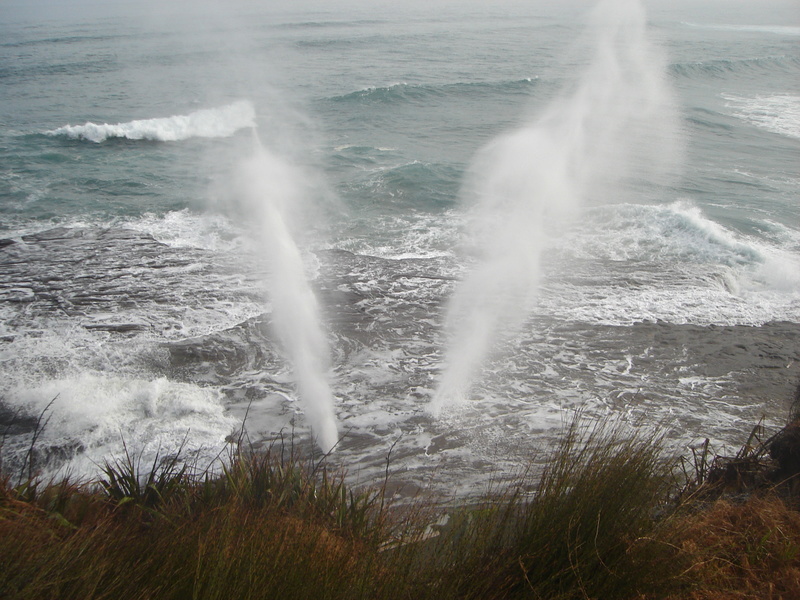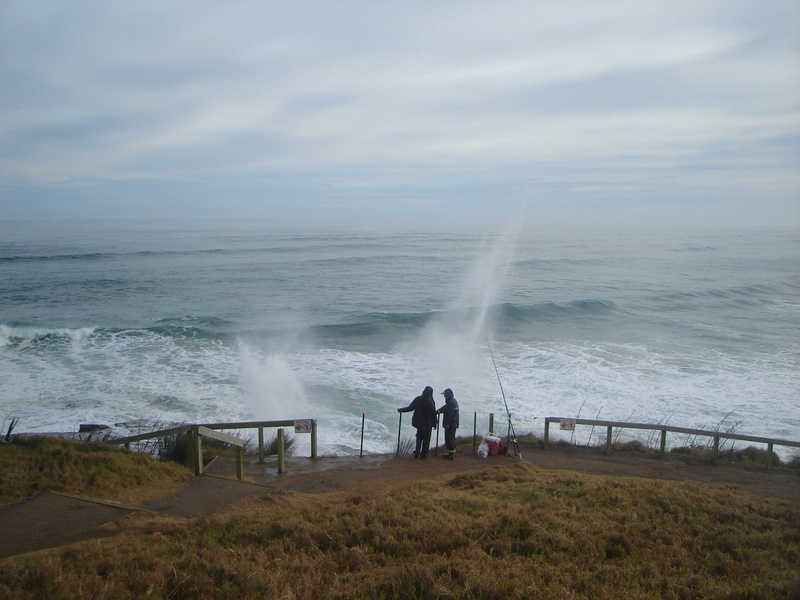 I was not the only one not pushing my luck.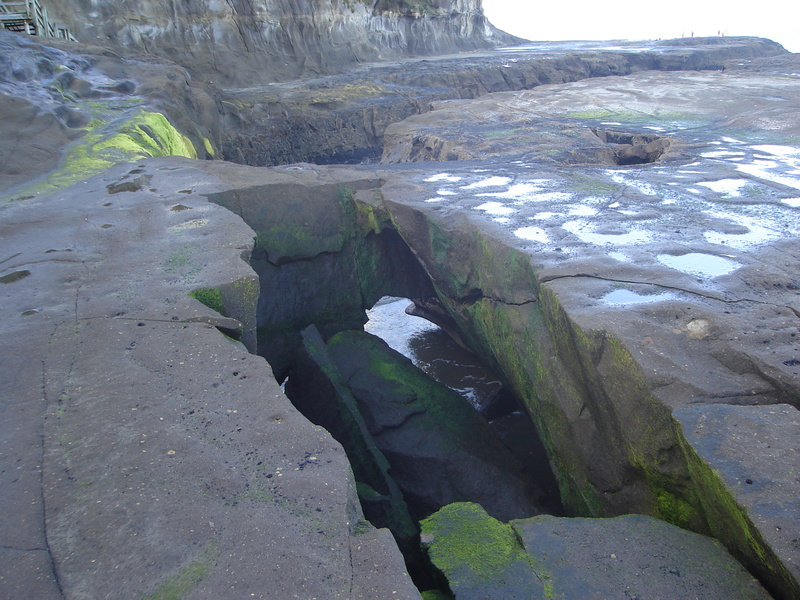 This is what is left, I imagine the gut was formed this way, and there are similar formations down the coast. It will be interesting to see whether anything more develops. and cuts the rock off.