Here we go again...
Arrived at 12:45 for a 2pm high, quite a big tide but not as much of a beast as the one Stevo fished 2 days earlier. Weather was as good as the fishoff at Pensarn but the sun was directly in my face, good as it felt warm!ish.
Plenty there fishing already, one guy had been there 3 hours and hadn't had a bite which worried me, he packed up and left about 20mins later. A few turned up later, closest was telling me how the rest here didn't know what they were doing and would end up with hooks in their fingers and so on... he left at 2:40 with a blank.
Arrival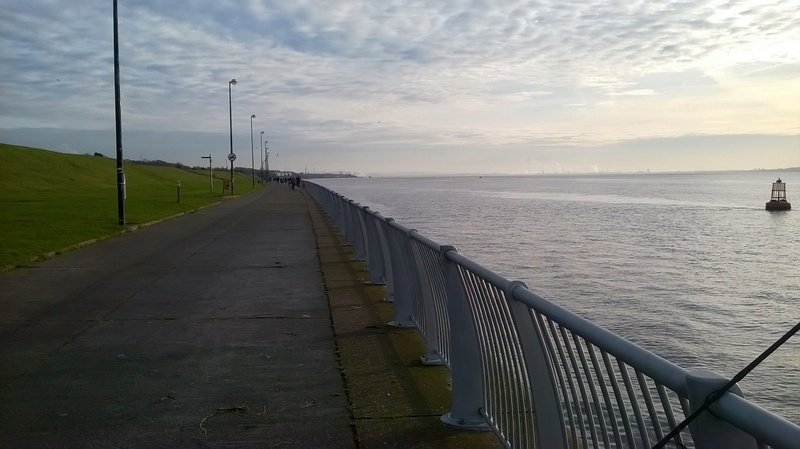 Fishing was slow, caught a keeper size whiting which got my hopes up but it went quiet again, just before high (2pm) to 2:30pm is turned in to a whiting fest, double headers etc, then dropped off again.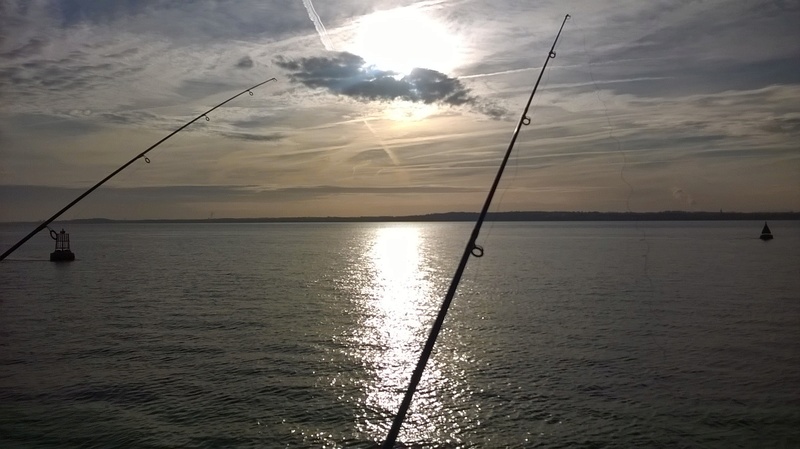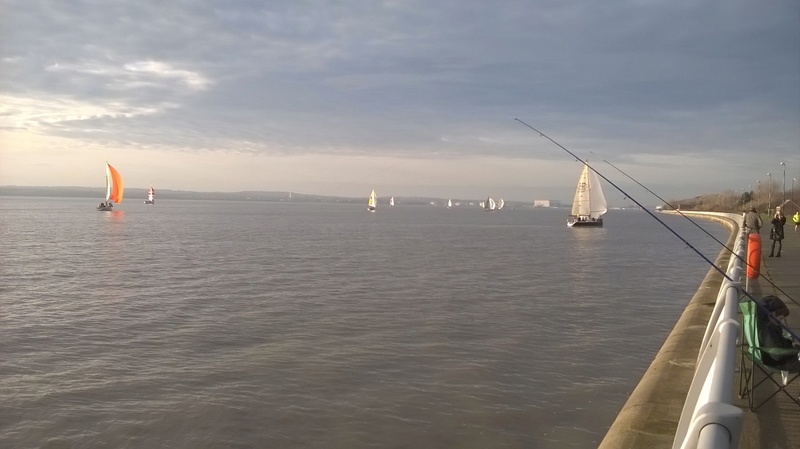 By this time my leads were sailing down the mersey like the arabian derby, I decided to have one last cast on each rod casting upstream and watched them fly down. Once they had tightened up I realised I probably wouldn't notice a bite but it started bouncing, thought it was the gripper dislodging again...fish on woot. Started pulling it in and it felt better than all the others but wasn't sure if it was tide pulled helping it along. Got it to the side, prayed to the good of cod that it would not fall off at the wall! Landed, not the biggest but my first this winter, had to get the pro camera boy (james) to take a pic for me, you can see I'm struggling under the sheer weight of the beast

Happy as a pig in s**t
Not the biggest but my first cod this winter, they have alluded me for the last 6 weeks but I got my prize today.
With renewed vigor I baited up both rods and let them sail, I knew better and lost both set of tackle...oh well its not called fishing for nothing