I've been meaning to fish otterspool for a while
now and when zippie asked if I fancied it Friday night
I didn't have to think twice.

Me and mark arrived around 9:30pm and should
have met zippie on the car park but we were
chomping at the bit to wet our lines I sort of
forgot that little detail (sorry zippie) who was
in the car park waiting for us.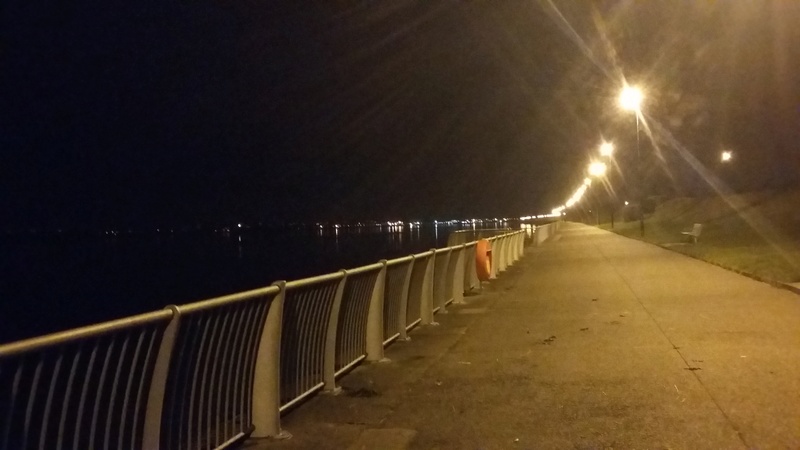 On marks first cast he pulled in this little fella
I was getting bites but I don't think they were always from fish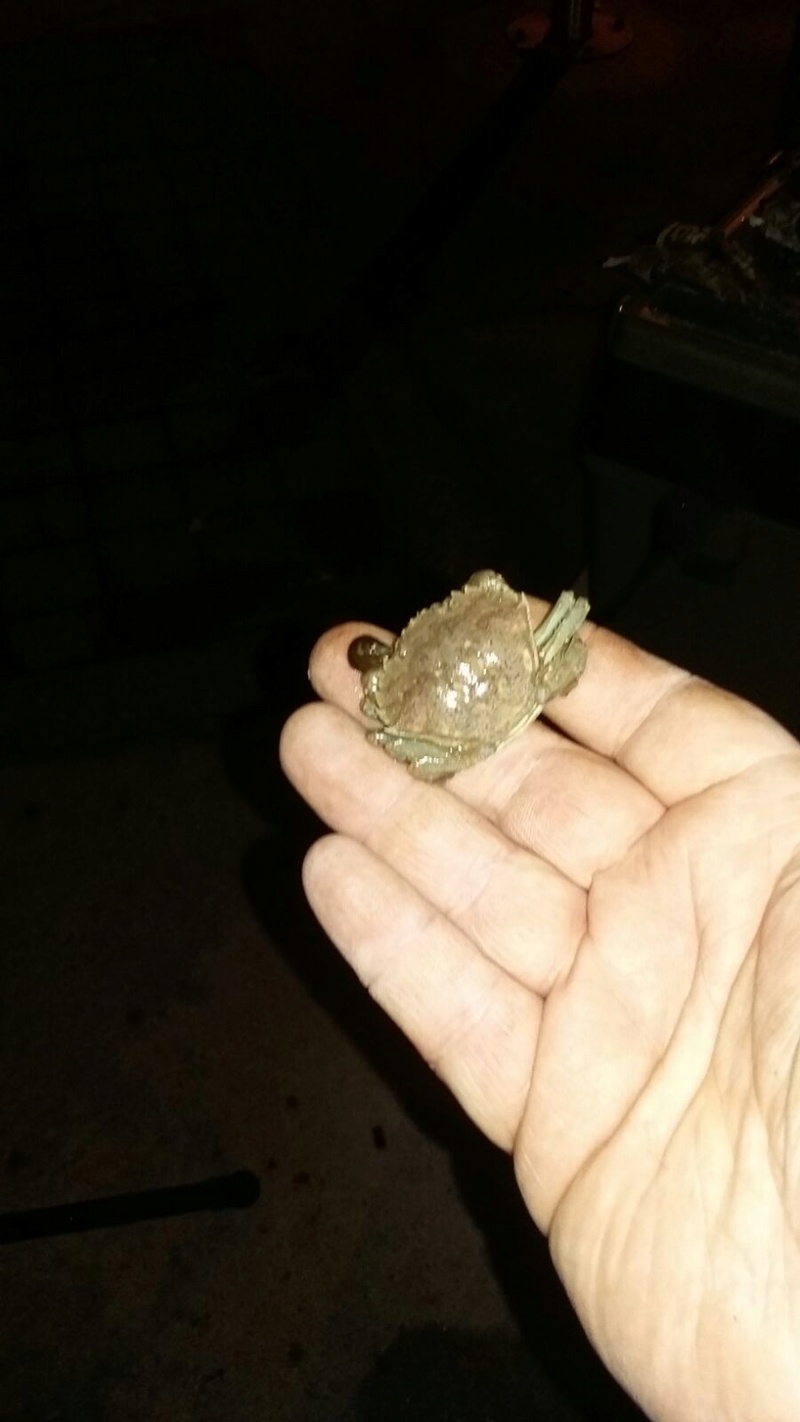 After about an hour mark had a slack liner which turned out to be this cod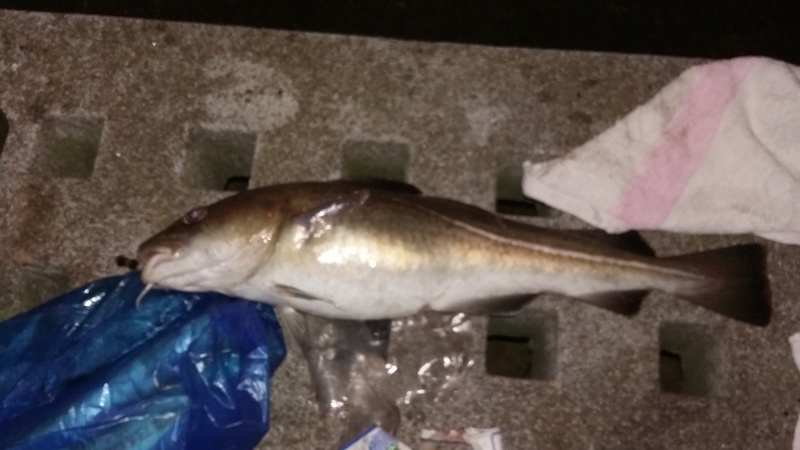 It took me a while to catch my first but better late than never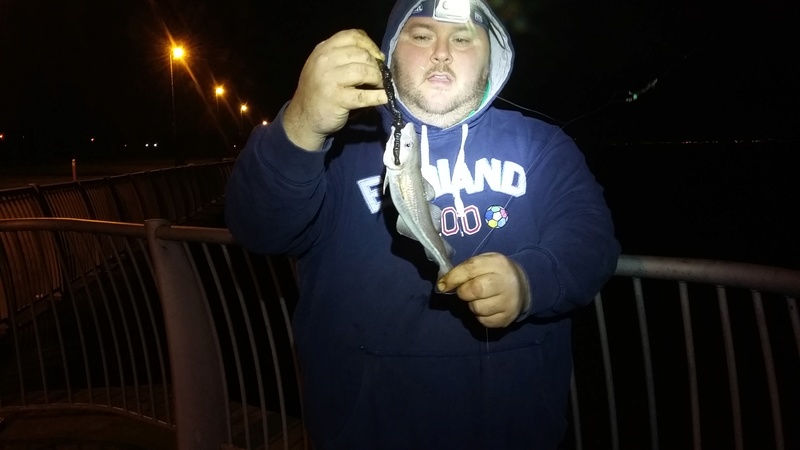 I decided to see how zippie was doing a little further up the prom


as I arrived zippie was reeling in a little rockling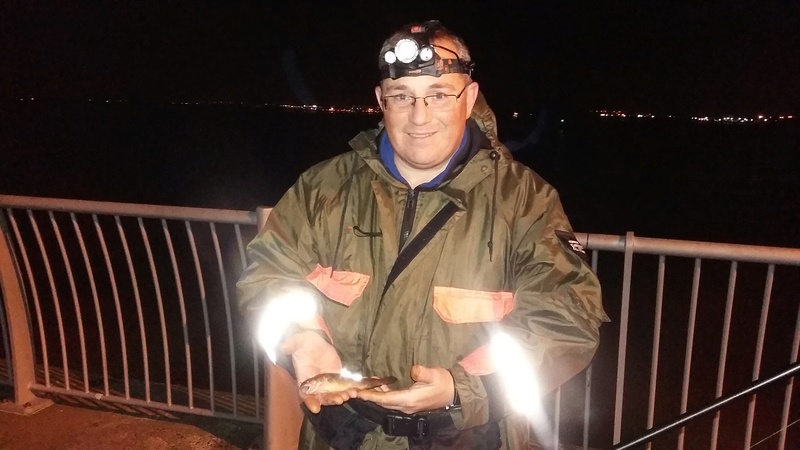 And then 10mins later a little cod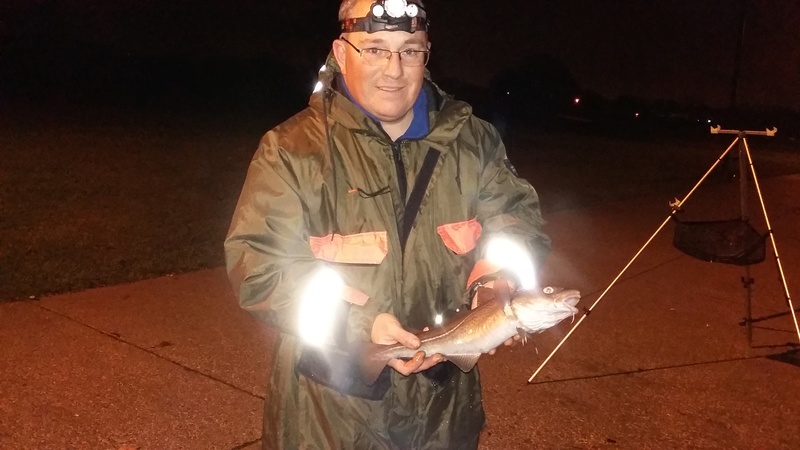 On my way back to where I was fishing I got talking to another
angler who was on one of our boat trip's earlier on in the year
who himself wasn't having a bad night's fishing but his mate perry
had blanked.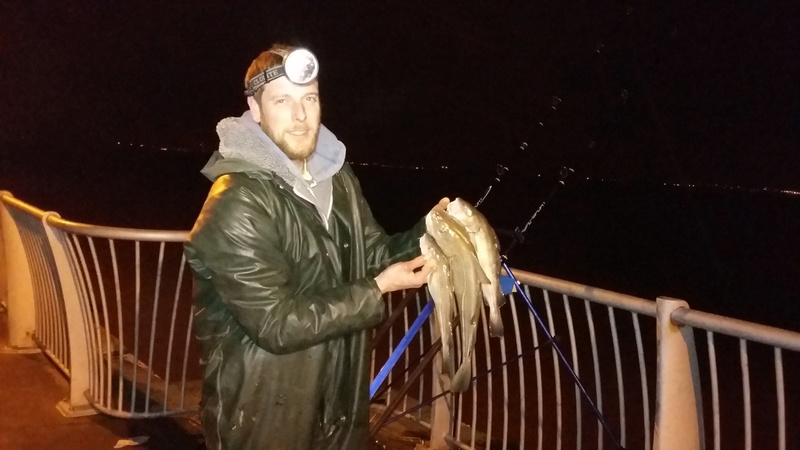 We only caught one more fish before we headed home which was
this decent size whiting for mark.
It was a lovely night to be out fishing and otterspool it's self
is a great comfortable venue and will be getting a few more visit's from us

thanks for the invite zippie we'll do it again