Thursday 3rd I was 12 hours on a charter boat as deckie, I boarded at the berth in Helensville, down the Kaipara river for an hour to Shelly beach wharf where we picked up the Korean group, then down the harbour 2 hours with the outgoing tide to the graveyard. I was able to fish from the bow, but as the skipper said later, most fish come from the back of the boat because all the baits act as a berley trail. I only got a couple of legal ones.
The next day, my fishing mate Eric asked was I interested in a game fishing day launching from the beach. YES! So Saturday morning we launched through .75m of surf and out to 60m, (about 12 Km) where we put a spread of lures out for marlin and tuna, 5 rods plus a lure on a bungy cord off the port quarter.
I was only interested in tuna mainly as a bait gathering exercise, so a 15 to 24 kg rod and a Shimano TLD 25 that I bought both second hand for $50 at our club auction night, and a new fill of 20kg line. ( You never know what may be about)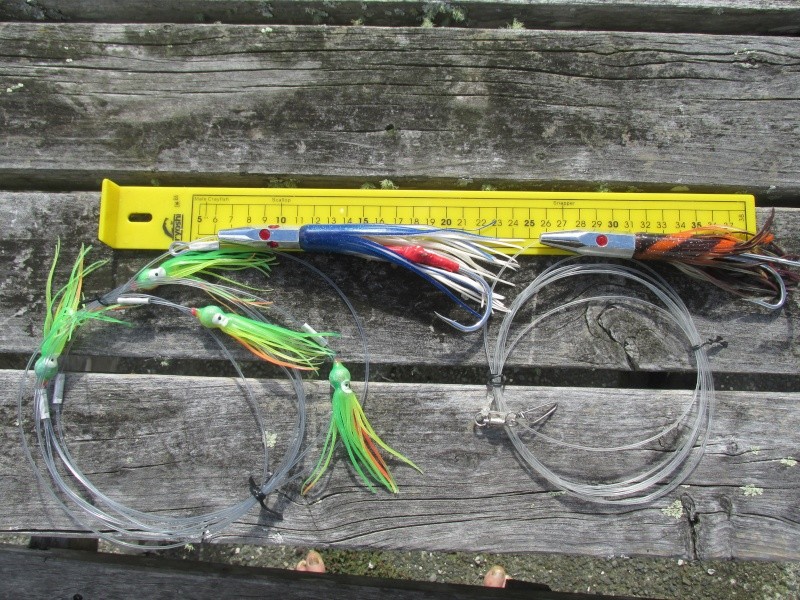 The blue Hex head as a "daisy chain" on the rod about 30m back, and the brown one on the bungy cord 10m back out of the way of other lures.
It was not untill nearly 100m deep that one rod went off, and the bungee, 2 albacore tuna of nearly 5kg, they sure scrap even on heavy gear, and as we crisscrossed the same spot, another 6 mostly smaller, 4 on my 2 lures.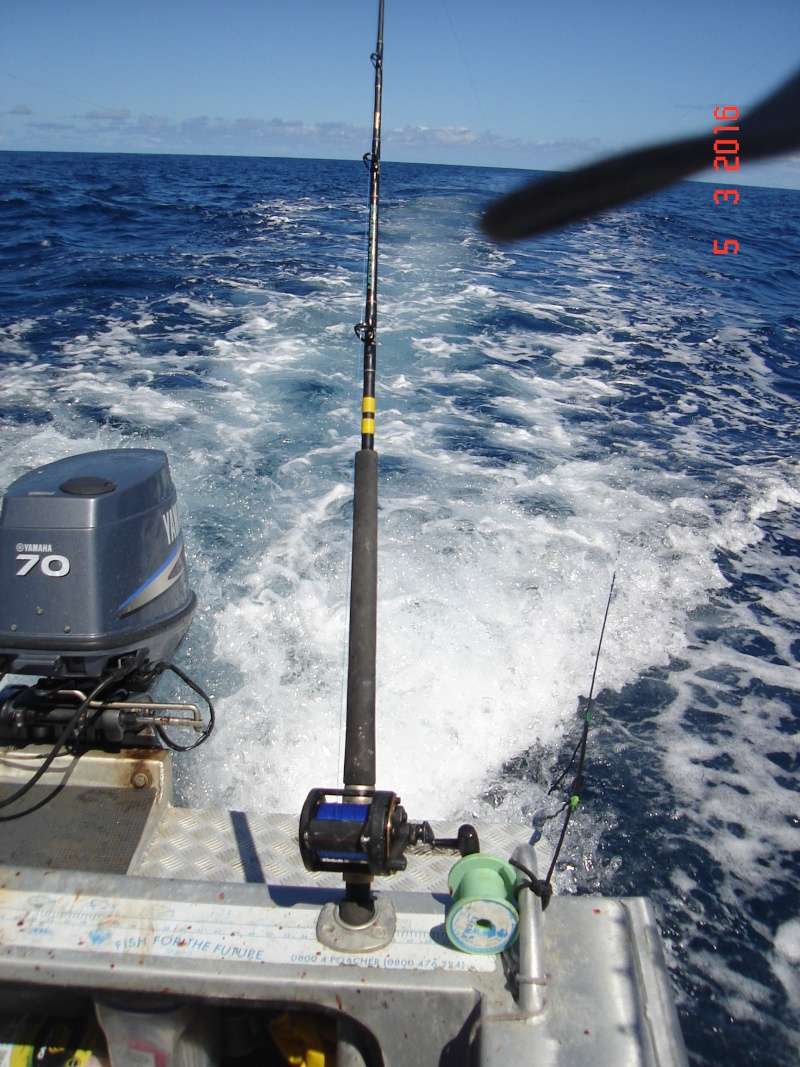 The water out there was a brilliant blue, sometimes nearly a cobalt blue black, clean summer oceanic water at 22C
There were a few clumps of bull kelp floating here and there, and they are allways worth a pass as pelagic fish seem to use them as a point of reference to hunt from, which is why in the tropics they use FADS (fish attraction devices), we passed one clump and my rod went off with a fish which did not dive like the tuna, as we slowed, and I brought it in we saw a brilliant electric blue and green fish, only small but never the less a Mahimahi or dolphin fish, a female.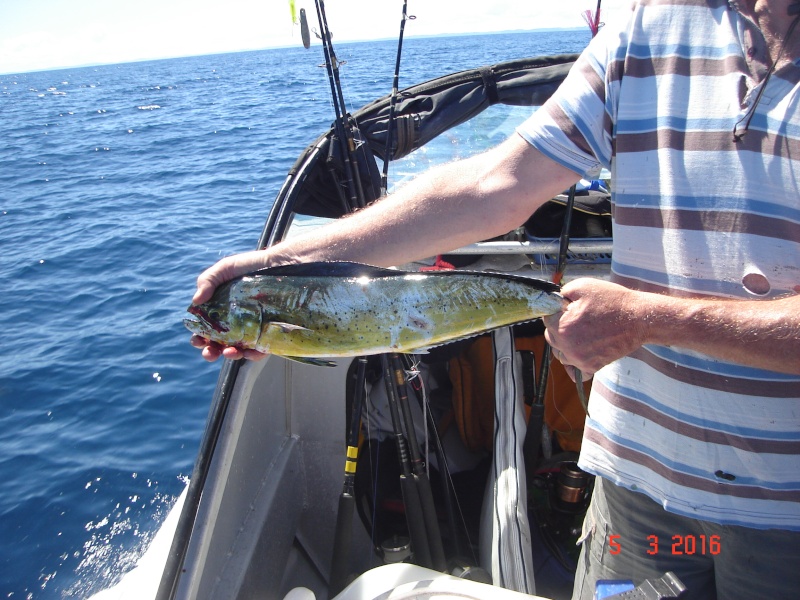 They are a true tropical fish but some appear here every year, and this is the first I have seen. They are very tasty so it was kept. That was the highlight of the trip, a few more tuna on the way back in, then a stop for some snapper in 45m but only 3 caught as we had trouble getting the baits through the schools of 2kg Kahawai.
When I arrived home a phone message "did I want a day game fishing over the Kaipara bar the next day" I had to politely decline, as I had the tuna fillets to salt for bait, and I was forgetting what my wife looked like!!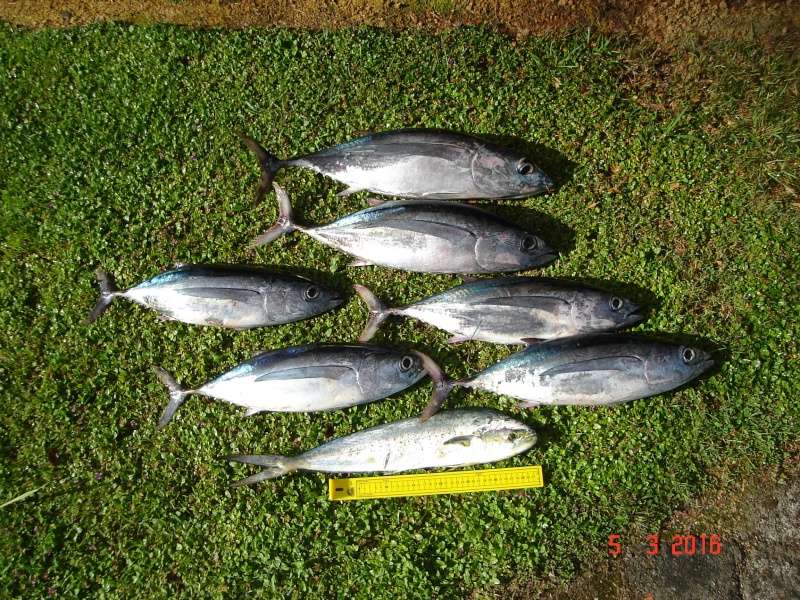 With Eric I have a 3 day charter game fishing off the NE coast at Easter, weather permitting, while Judy stays with Erics wife at the beach.