I have been thinking for a while about fishing a place I have not been to for 10 years, and have not fished for more like 30 years, reasons for this are many.
1/ It is an hours drive, the last 10Km on gravel forest roads which can be rough.
2/ Then there is the hours walk, either on the beach with patches of soft wet sand, or up a steep hill then down a steep slope with long grass to the beach again.
3/ I have run out of friends capable or mad enough to do it.
4/ It was hard work 35 years ago, now at 69-----
5/ there are much easier places to go.
6/ there is no phone coverage, and not even local radio coverage.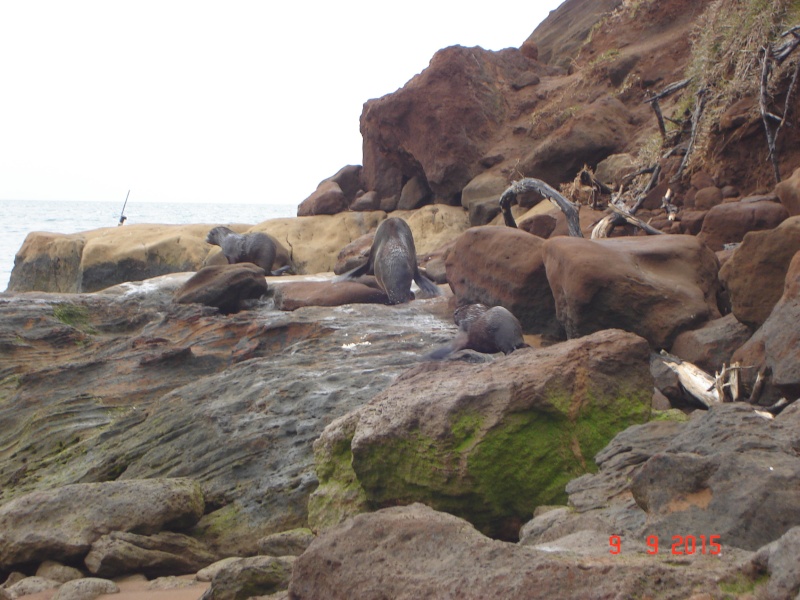 Bit of wild life, with a stick in a rod hole.
I first heard of the spot from locals I worked with. There is a house on the end of the peninsular, but a very private road with 6 gates to get there.
The first time, I went by myself, but then found a friend who has since moved away. Access was harder then,  where the stick is was a sheer bluff only 3 meters or so from the ledge, climb up some pine roots, up a steep gully down, over a fence twice (trespassing) down a steel ladder, slide down to the bluff then slide down to the ledge. And the same way back.
!0 years ago nature or some enterprising person had made a ledge around the bluff, OK if you did not slip! but a pine tree had fallen across the ledge and it was unfishable. this time, the bluff had fallen or washed away leaving the ledge seen above.
It was only good at high tide, unless you were after Tope and Eagle rays.
I decided this time on a low tide as a reconnoitre, as the inlet is only good in the summer.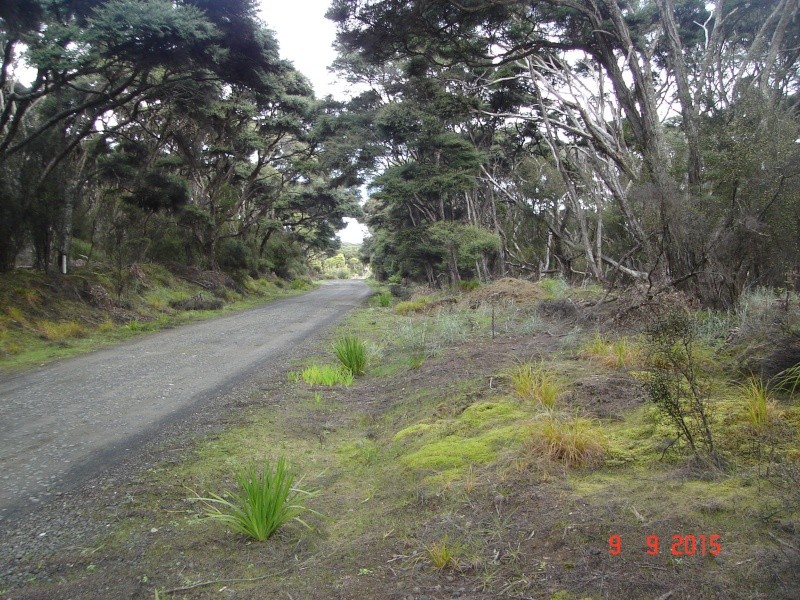 Through the Ti tree forest, saw 2 fallow deer cross the road.
Along the beach, under water for a couple of hours on medium tides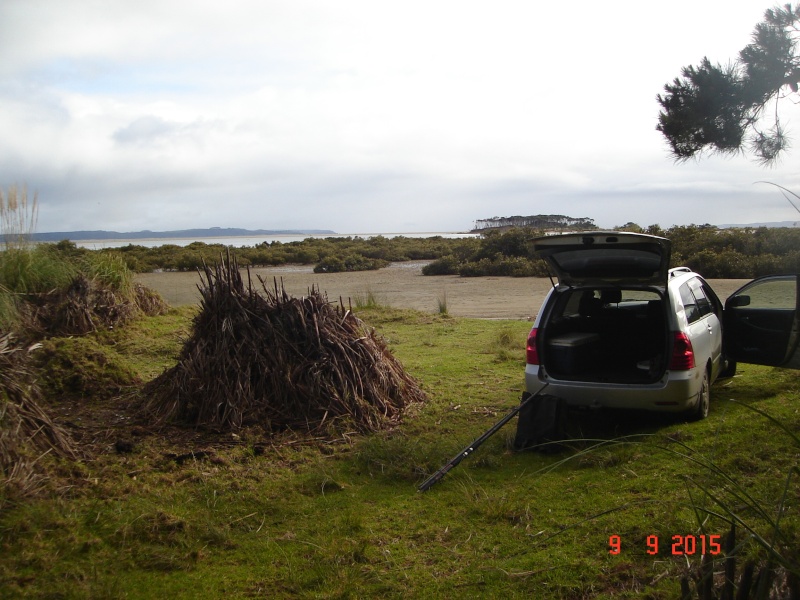 The car park, mangroves and Ti tree island in the background.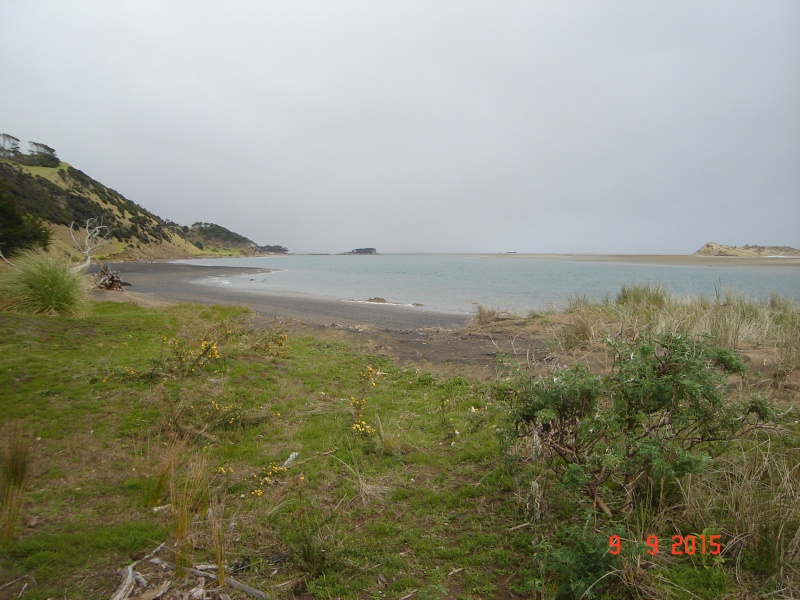 The walk, Ti tree Island from the other side.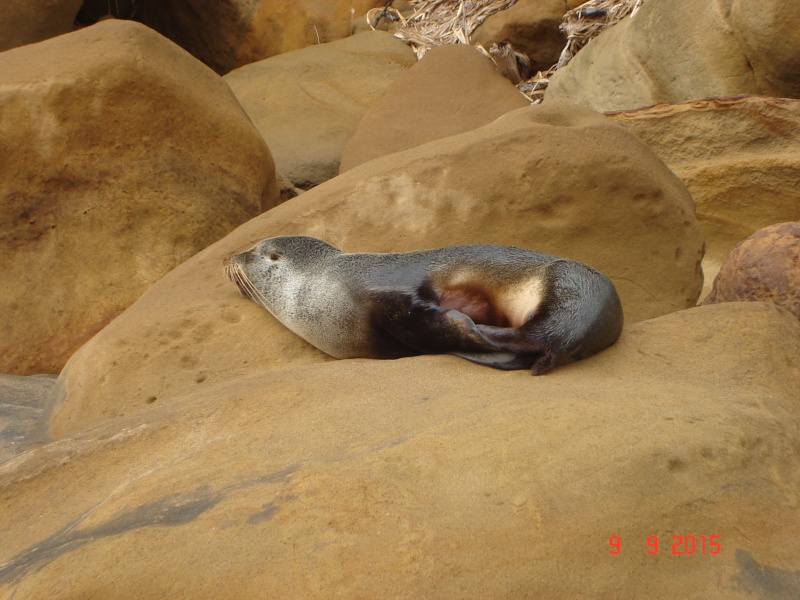 Fast asleep, New Zealand fur seal.
Whaat!
PANIC, we're outa here
The sentry, a Pied cormorant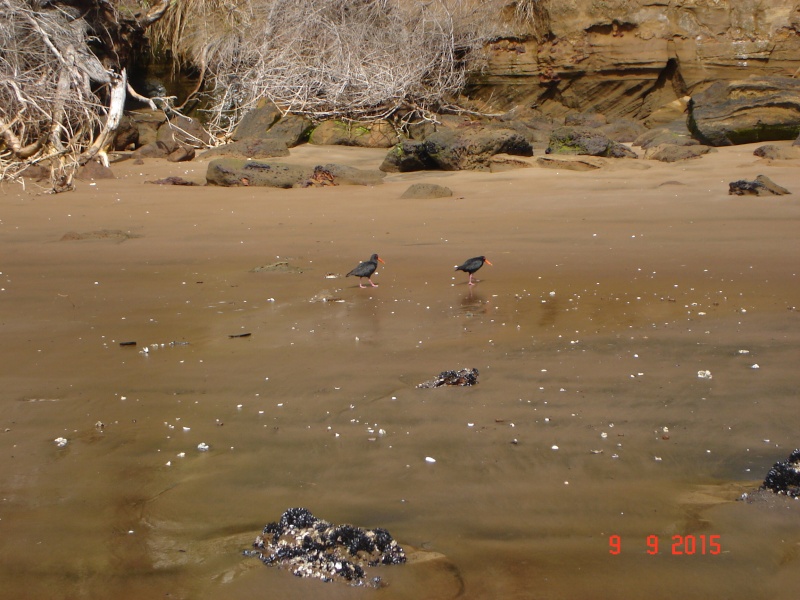 Oystercatchers
fishing at last. 90M out, 30M deep with up to 7Kts at mid tide. One hour around low tide or three around high because of an eddy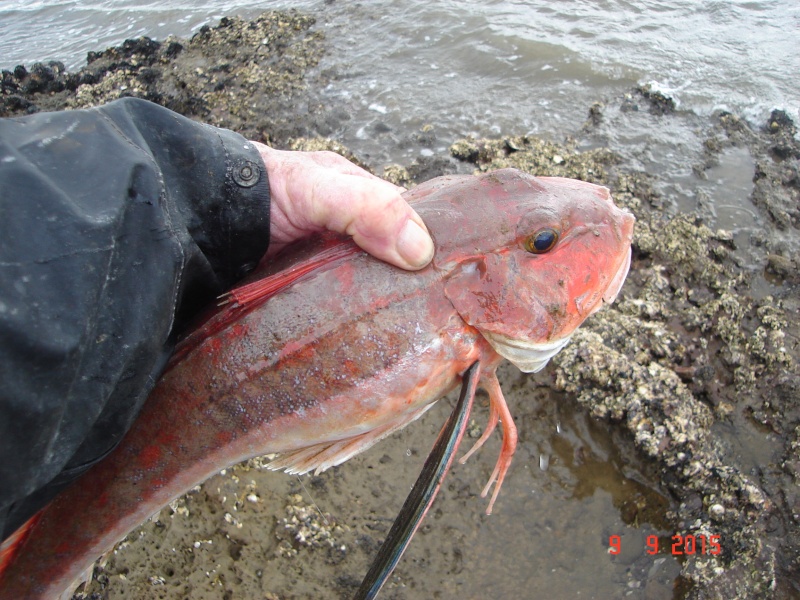 Our Red gurnard (Chelidonichthys Kumu) Kumu the Maori name. 47.5cm, 1.29kg, probably the best I have caught. On tail half of a pilchard, running rig, 4oz wire sand grip lead, 14 kg line and 5/0 J hook.
With a Kelp fish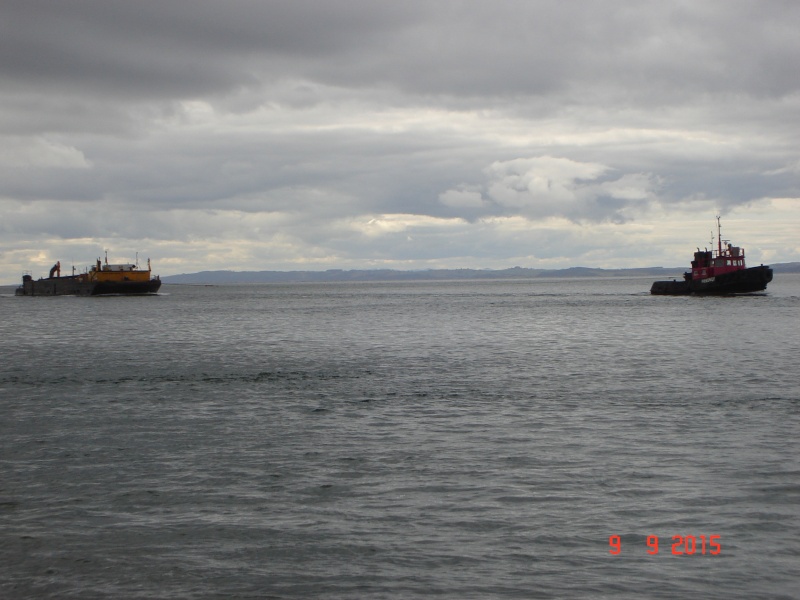 Industry, tug and sand barge, I have been out with them, all day trip, 3 hours down from Helensville with the tide, 90 minutes load, 3 hours back.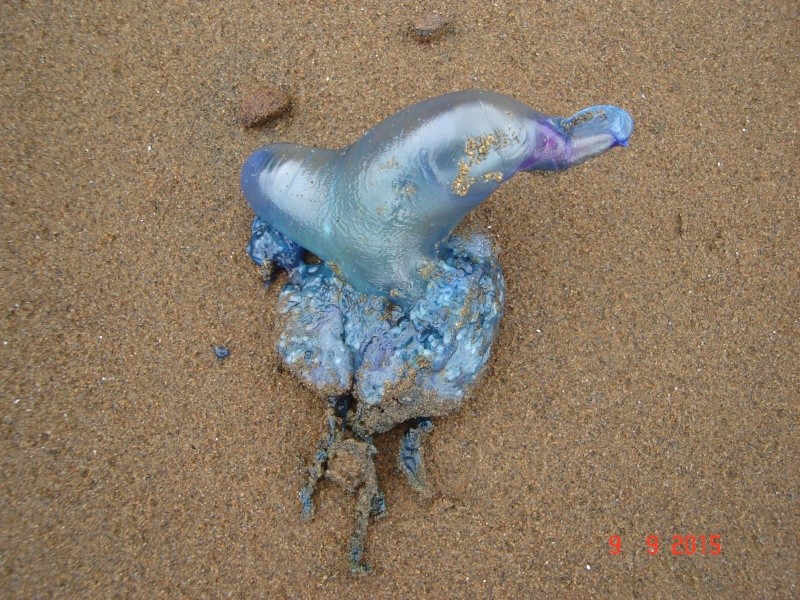 Portuguese man- o- war nasty stinging tentacles dried out. about 75 mm, tentacles up to 2m.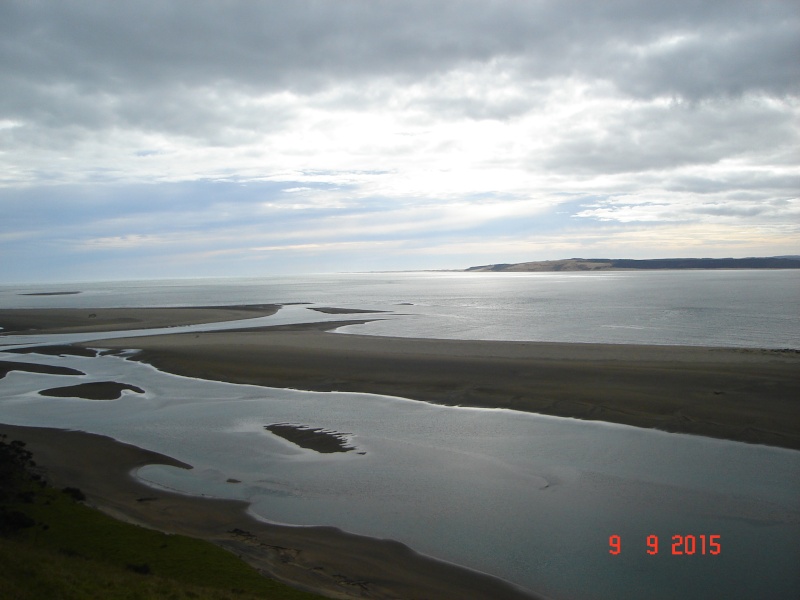 Waionui inlet, the new (10 years) lagoon entrance, the end of Muriwai beach, the Kaipara entrance and North head in the distance, The main channel and "Graveyard" against N. head. An ever changing sand envirenment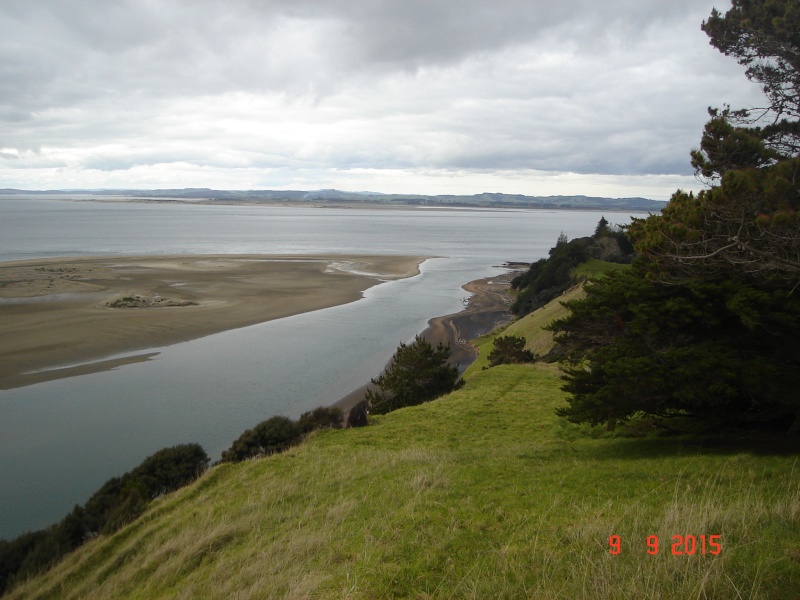 The old lagoon entrance, the ledge half a Km around the corner
Maori Paa fortified hill fort, with shell midden exposed by cows
I took the steep route back, for some pictures, maybe more fish next time!