I'm probably a bit late to the party with these things but I'm so impressed I thought I'd put them on here anyway

(got the idea from Carl)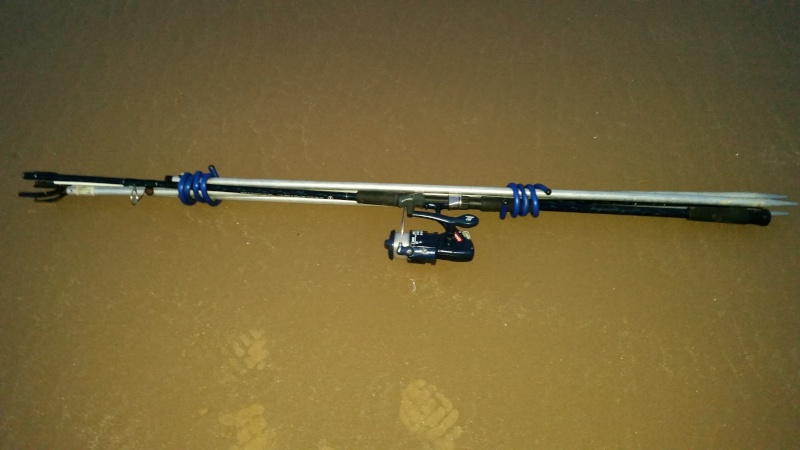 No more struggling with a loose rod and stand across the beach or down rocks for me

I've used bungees in the past which worked well enough but they can be awkward getting the hooks to grip in the right place without scratching the paint work and a rod bag can be a right pain at times too

So for the princely sum of £1.99 for the two I thought I'd risk it  

Verdict
On and off in seconds.
Very light.
Tuck away into the tackle bag/box nicely.
No rod bag to mess about with when moving up or down the beach with the tide.
A real time saver when packing up.
Can be used on the promenade railings to secure your rod or likewise on the boat.
Inexpensive, strong and durable.
They get a big 10 out of 10 from me