With the "boat trip" off I phoned Carl to see if he fancied taking advantage of this mornings high tide which he did so my Maccy gear was quickly taken out for another thrashing on Old Colwyn prom.
After our first few casts the rain started, not to bad at first but after another few casts it really came down so we left the rods against the railings and sheltered in the car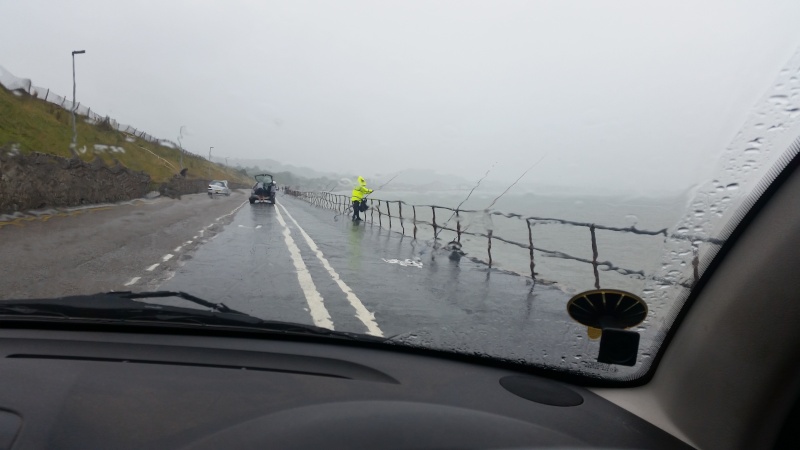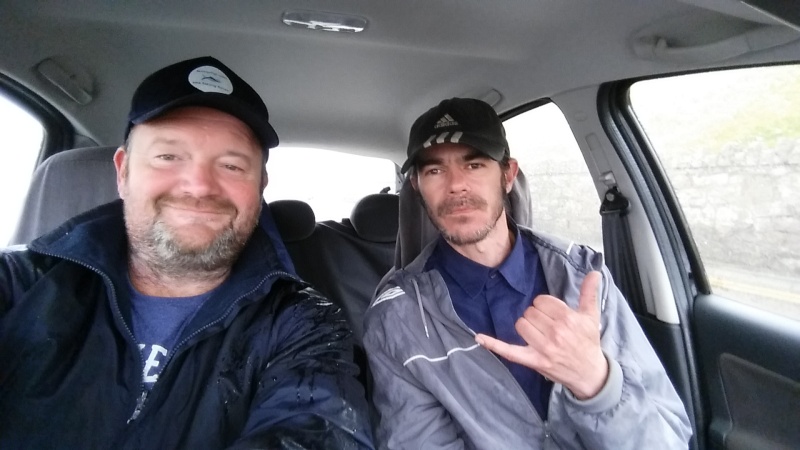 The water up to high tide was quite badly coloured and the line of clear water was just inside our casting range so it wasn't going to be easy

And it wasn't

Cast after cast after cast was just putting us in to the clear water but there wasn't enough of it for the Mackerel to have a chance of seeing the lures before they were wound back in to the coloured stuff and back in to us ready for another go.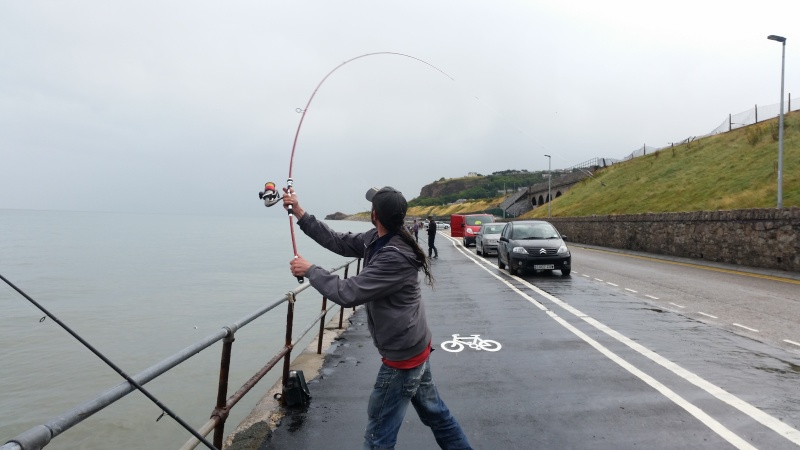 We new there was something out there as 40yrds or so past our range was a Cormorant which was up and down all the time and stayed around for a good while.
As the tide turned the water became a lot clearer and all along the prom rods were sending feathers of all sizes and colours out to sea but I didn't see any fish being brought in

Things were getting desperate, the rain was coming back and as I decided this will be my last cast I felt the very definite thud on my line of a Mackerel

Not the biggest fish by any means but a nice fish all the same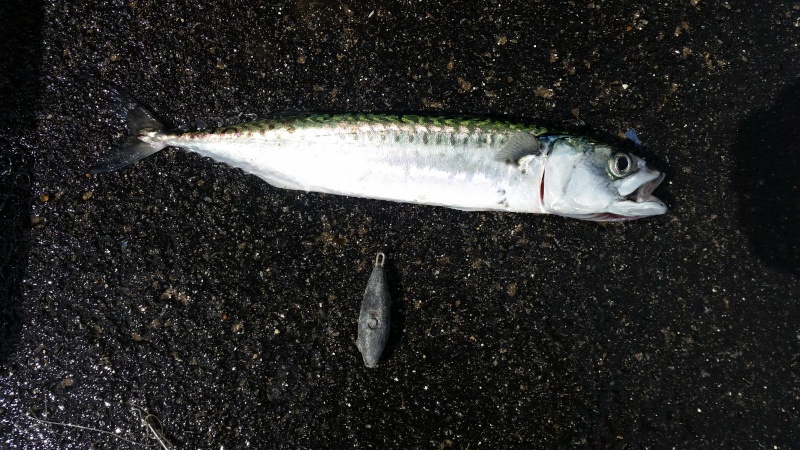 The site of a fish gave hope to all around none more so than myself and with renewed zeal lines were cast out in anticipation of a great catch...... Nothing

Carl was saved a blank with a sand eel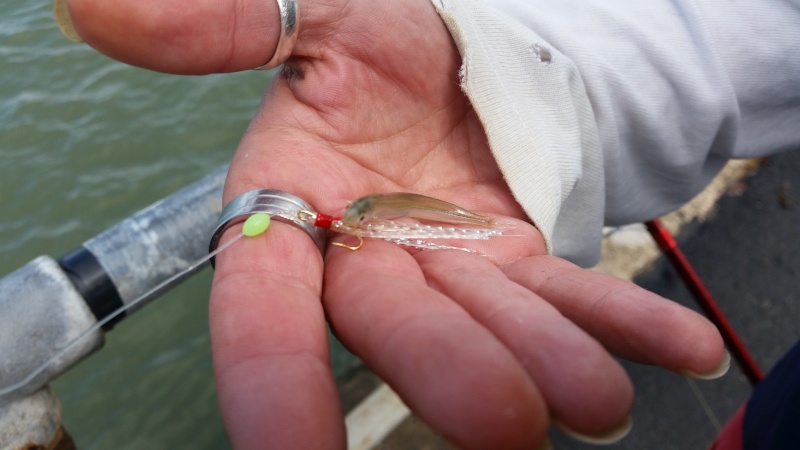 Codcatcher stopped on his way past to see how we were getting on.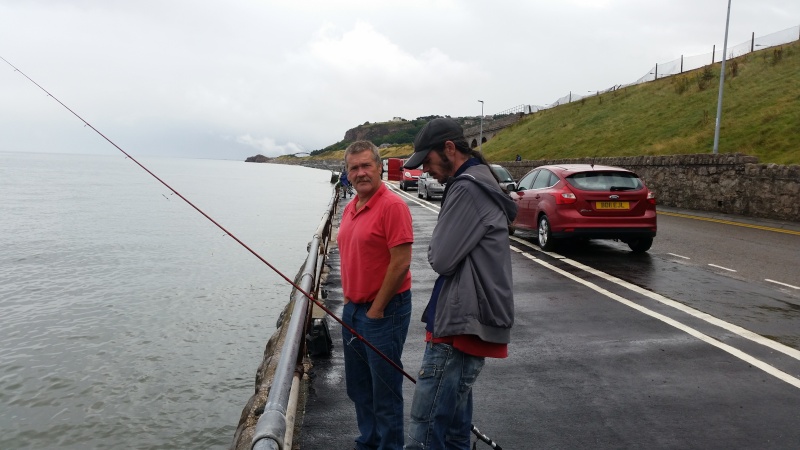 We thrashed away for another hour but only managed to hook into Jelly fish

We Watched the rain moving across Rhyl and had a laugh as we thought of it all falling onto Hot shot Alan who was fishing that way somewhere  
 plus we avoided a blank (just) so we were pleased with that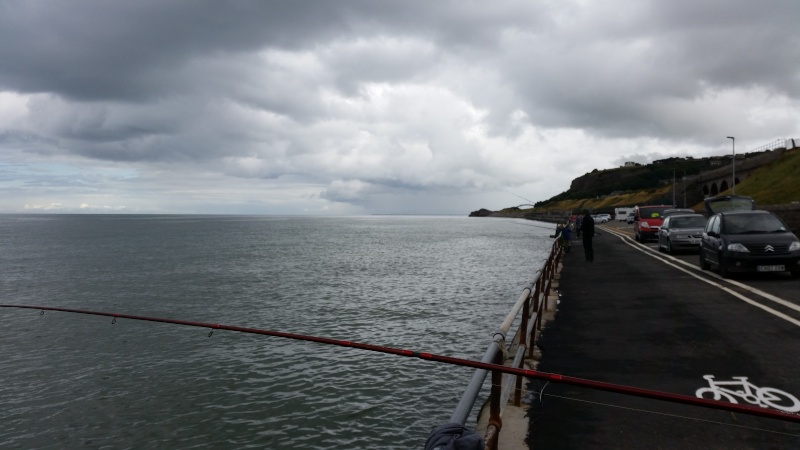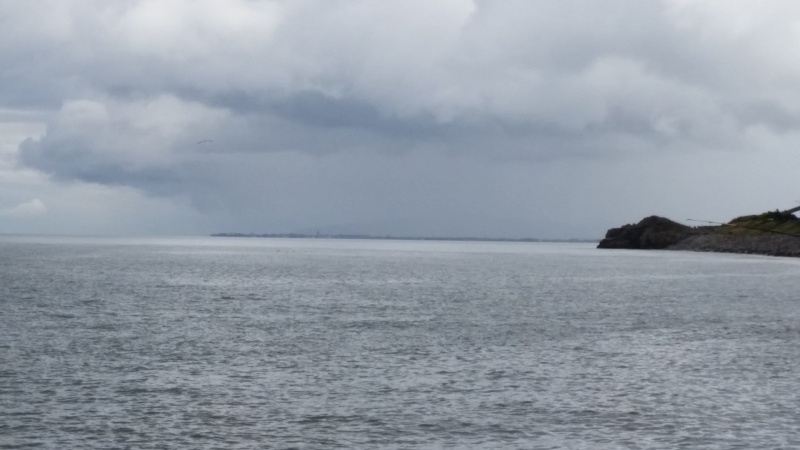 The Mackerel I had must have been a lone ranger as there certainly wasn't a shoal of them

Madness

Couldn't resist a Sea Angler Special