Actually a September trip. The west coast had been too rough for a while and though not promising conditions , 'give it a go' Half an hours walk in around the rocks at Hatfields beach just north of Orewa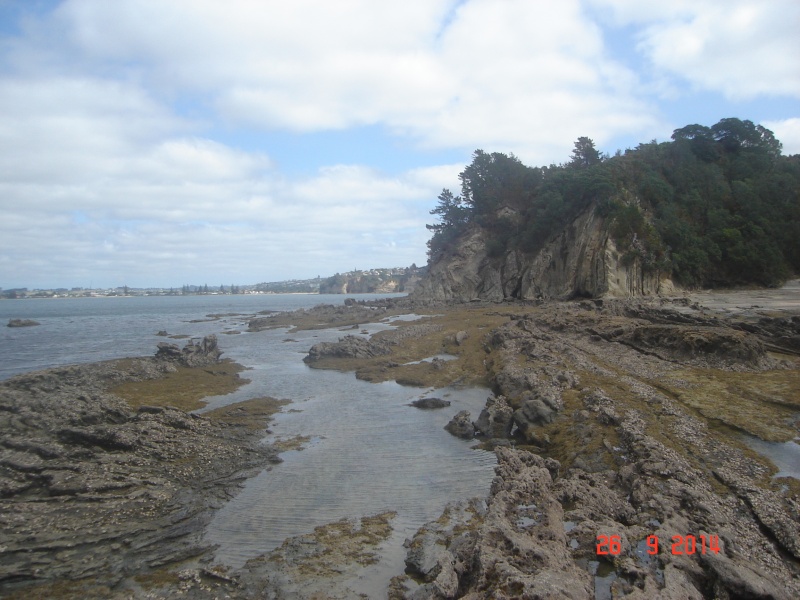 Flat calm, clear sky, just after mid day, and only a couple of M of water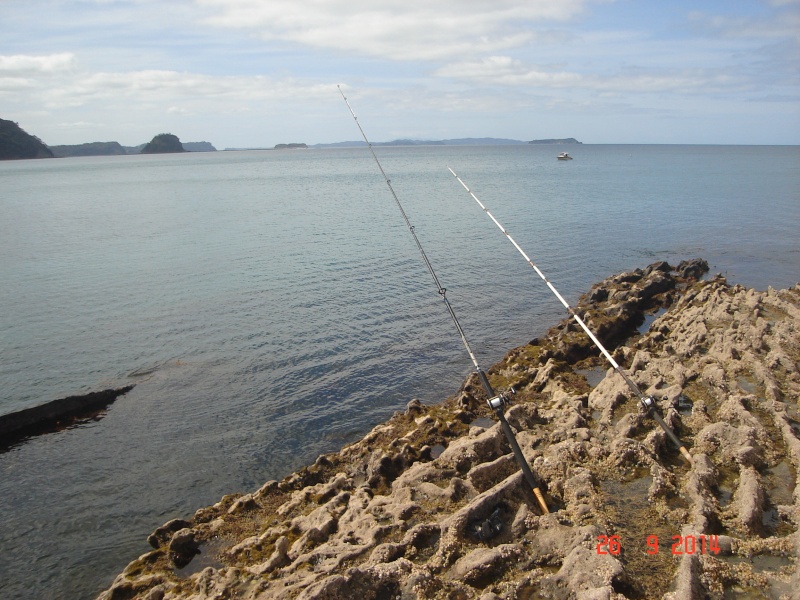 Set up 2 rods with 11 Kg line, one out and one along the side of the reef with a small pilchard on a running trace I had only just sat down and the white rod took on a decent bend.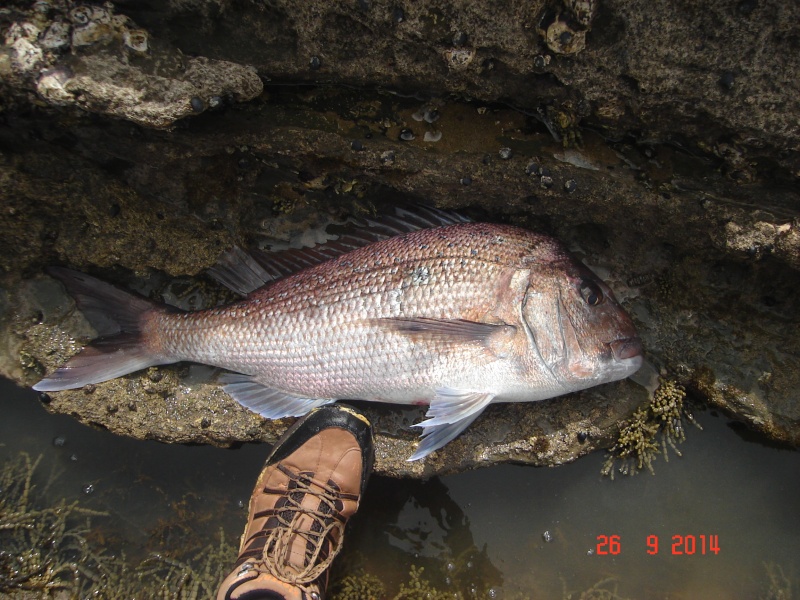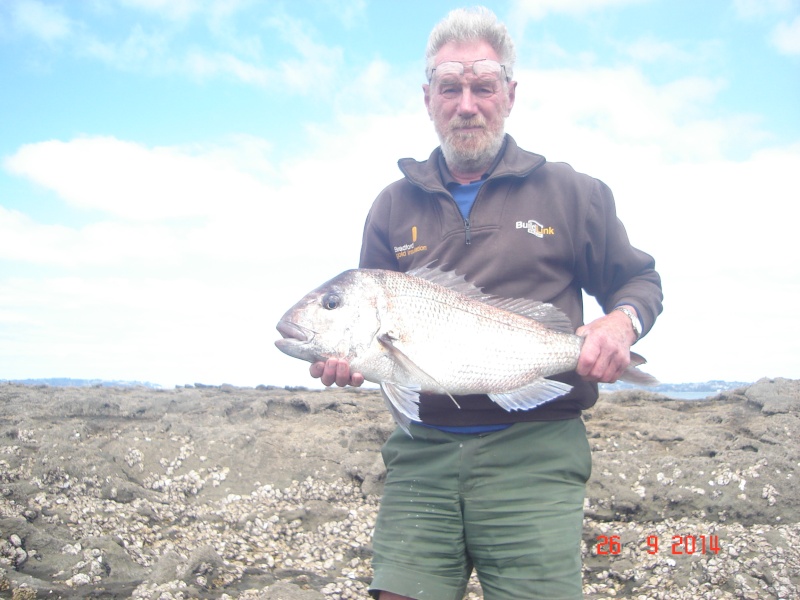 Only bite for 4 hours, snapper 6.5 KG.
Don't you just love those impulsive trips.