Early July Judy and I decided to escape our winter and booked a week on Norfolk Island, about an  hours  flight  north west of the top of NZ. It is a couple of isolated rocks 12 by 5 Km, slightly warmer than here.
It has an interesting history, first occupied by Polynesians about 600 years ago (about the same time as NZ) they stayed for a few generations then departed.
James Cook was the first European in 1774 to find it in 1788 and called it Paradise,  Australia started a prison colony in 1788 which only lasted a few years and Norfolk was deserted again.  A second brutal convict colony started in 1825 with some convicts quarrying building rock from the shore sometimes up to their waists in the sea shackled in leg irons and chains.
In 1856 the colony ended and Queen Victoria offered the Island to the descendents of the Bounty Mutineers and their Tahitian wives who had overpopulated Pitcairn Island in the Eastern Pacific. 160 of them took up the offer and their names make up a part of the present shrinking population of 1500 today.
The main economy is tourism, mostly retired people as there is little infrastructure to keep young people there, and considerable aid from Australia, who administer the Island.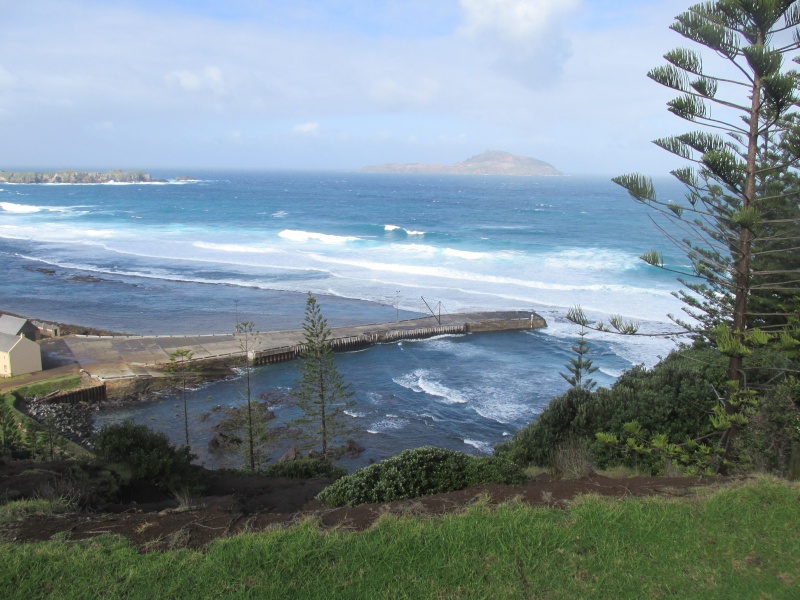 The wharf where most imports are unloaded from whale boats as ships have to anchor offshore. Cars, trucks and busses are lowered onto poles tied across 2 or more whale boats then winched onto the wharf by a vehicle and multiple pulleys on a derrick.
I booked a morning fishing charter on our last full day there the weather being too rough earlier.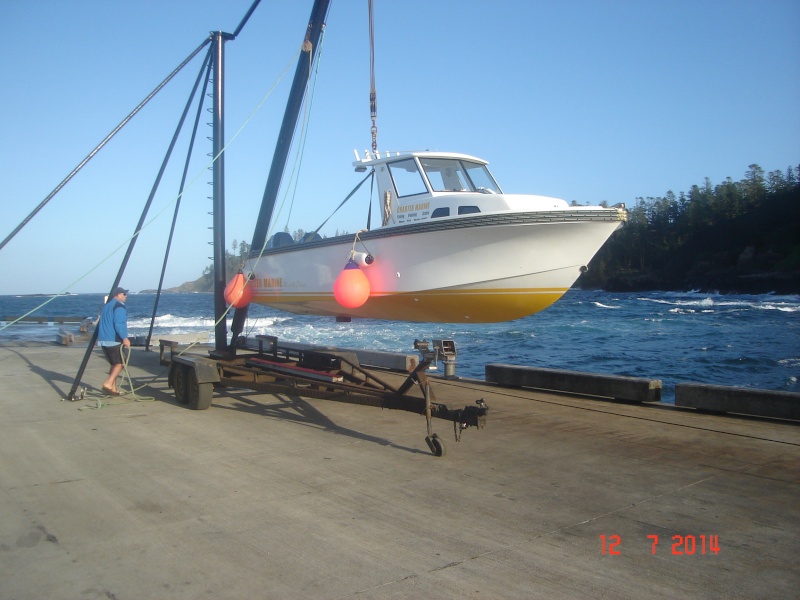 5 of us at the wharf watching the "launching"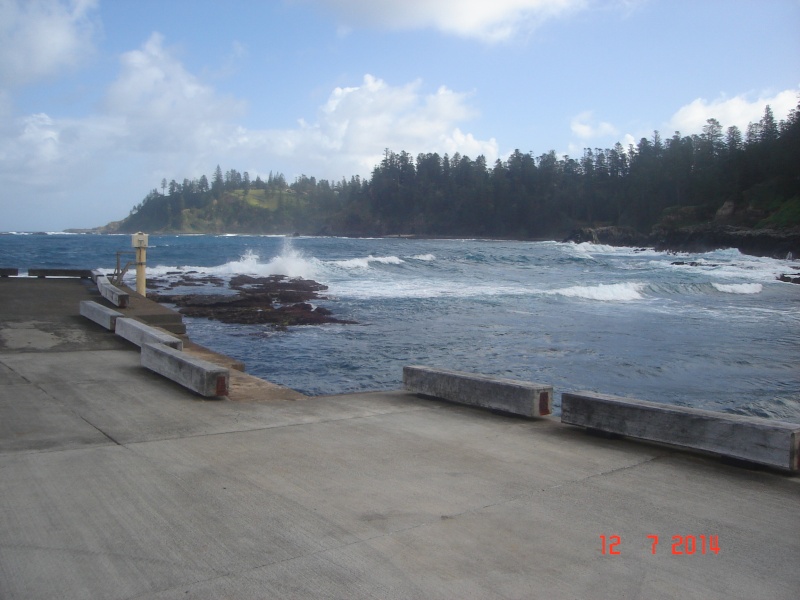 After a very brief safety talk "the lifejackets are down there" pointing at the cabin floor, we left through the gap in the reef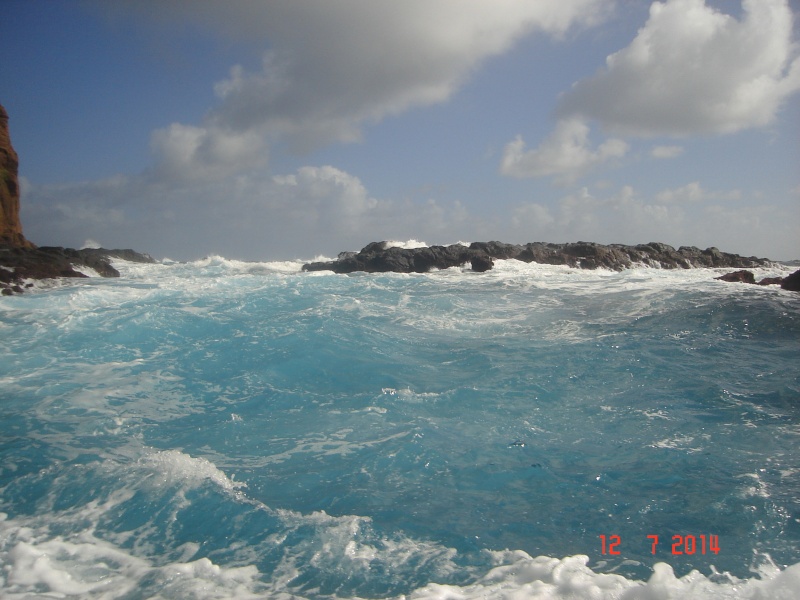 Waiting for a calmer patch to drop 2 walkers off on Philip Island 7Km away in 2m swells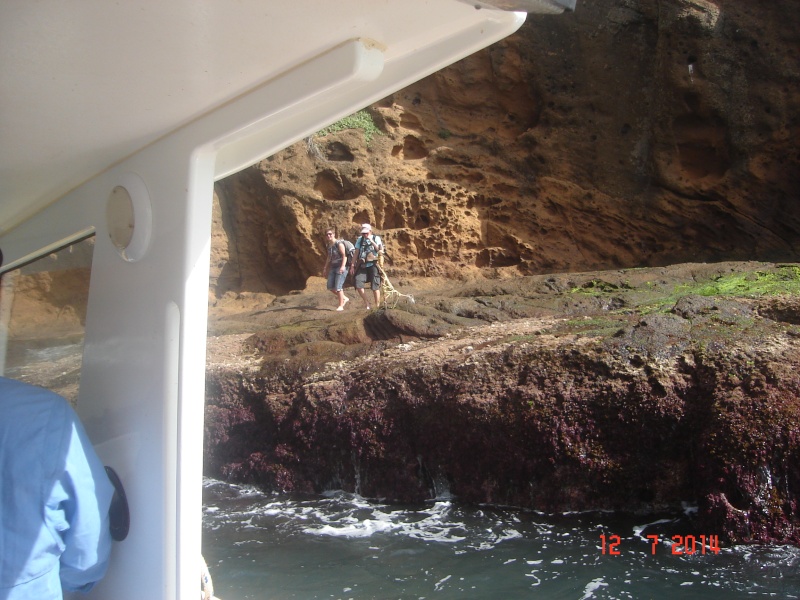 Arrivals and departures Philip Island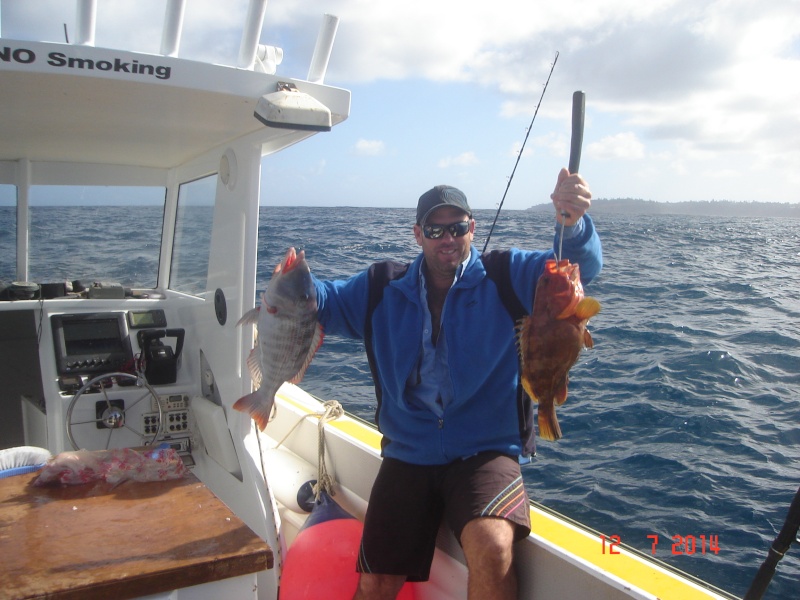 Our skipper holding one of the trumpeter and red cod I caught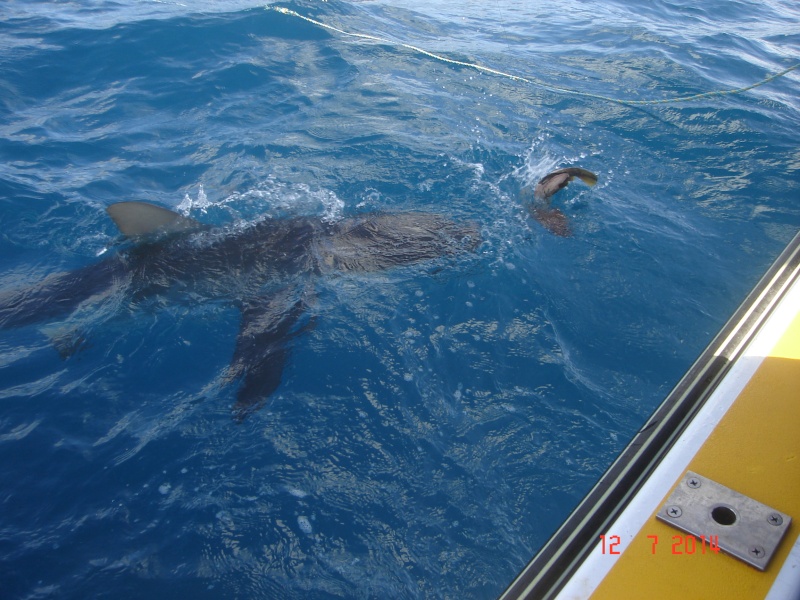 A 2m bronze whaler shark similar to one I hauled up and released earlier, a brutal fight on an egg beater reel and braid with the rod wrapped around the gunnels.
The skipper was fantastic, a superb boatman and a fine sea boat.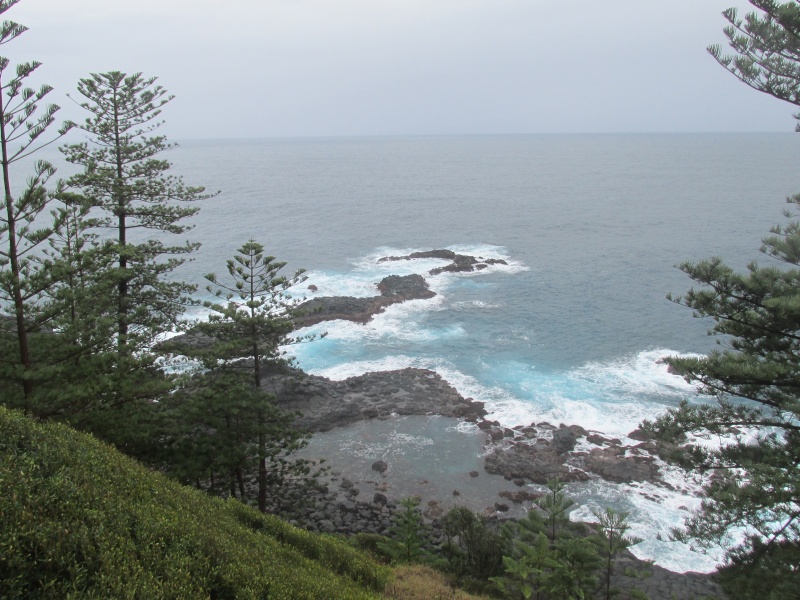 A typical bit of coastline mostly inaccessible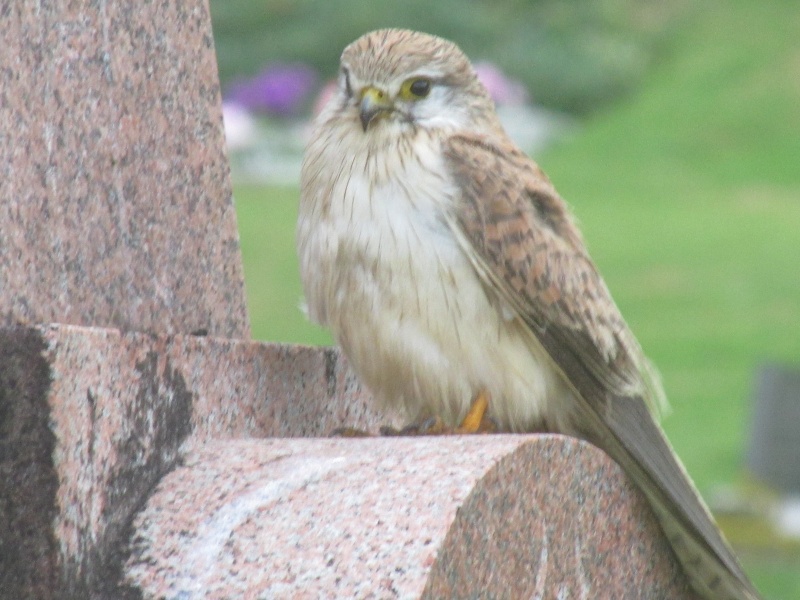 A Kestrel sheltering from a squall on a gravestone.