I got invited to go out for the day with billy dod on his boat tight lines so jumped at the chance
billy had arranged to meet 2 of his mates from hollyhead at colwyn bay with there boat. we were hoping to get into a few codling that had been showing around the kinmel bay area. after launching the boats we headed out to try llanddulas.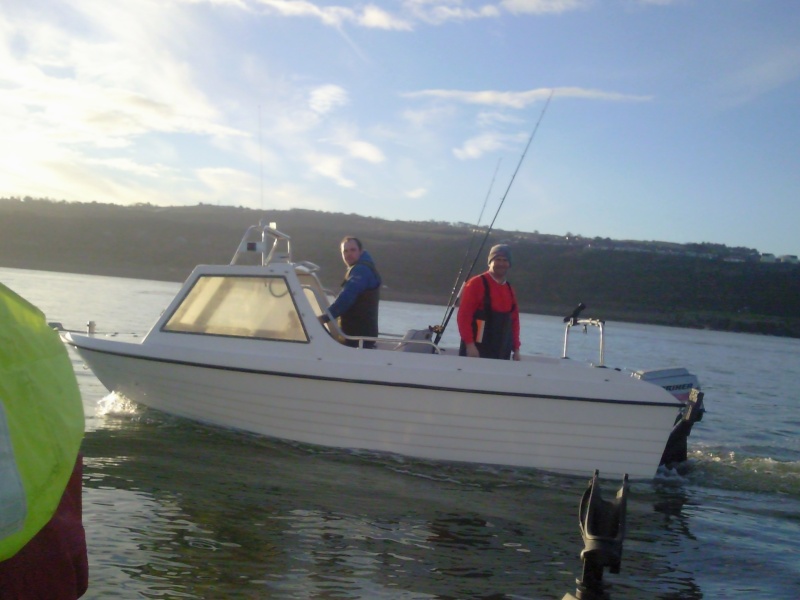 fishing was slow so we headed off to another mark a bit further out same there no bites so the other boat went to try by the little orme and we went on to kinmel we could see a lot of lads on the beach just hope they had better luck than us. we did try a few more marks but it was the same
when we got back to colwyn bay the other 2 lads had 2 small whiting each and I had a doggy to save the blank.
the sun was shinning all day no rain the sea was calm as you can see and a big thank you to billy for putting up with me for the day he was great company'
mike was one of the lads on the other boat but I have forgotten the name of the owner of the boat sorry i'm not good with welsh names