Hia all
Got a call last Thursday from Dave Jones (Dignity charter boat) asking what I had planned on Sunday.
The reply being "not a lot".... (hmm I smell a fishing trip coming on!!!

)
The biggest hurdle at this point was the mrs... How do I get permission? This was going to take some doing.
Nope not at all was really easy and Steph even decided to take the plunge and come out witgh us

Plans were made and a hunt for Raymundo was on.
Then got a phonecall on friday afternoon. A couple of guys had cancelled on Dave

But thought to myself "this is not the end" "Where there is a will. There is a way"...... (and it will work my way

)
Determined to get out n wet a line i ran around work and found my mate to see if he fancied a last minute trip.
He was.



So a very early start to Sunday morning. I was running round the house at 4am like a kid at Christmas

Met Dave and his bro Mike at 6am and we were off.
The boat looked good and the weather even better. Today was going to be a good day!
The straights were looking calm and quite plesant
Our contestants for today were
The beautiful Steph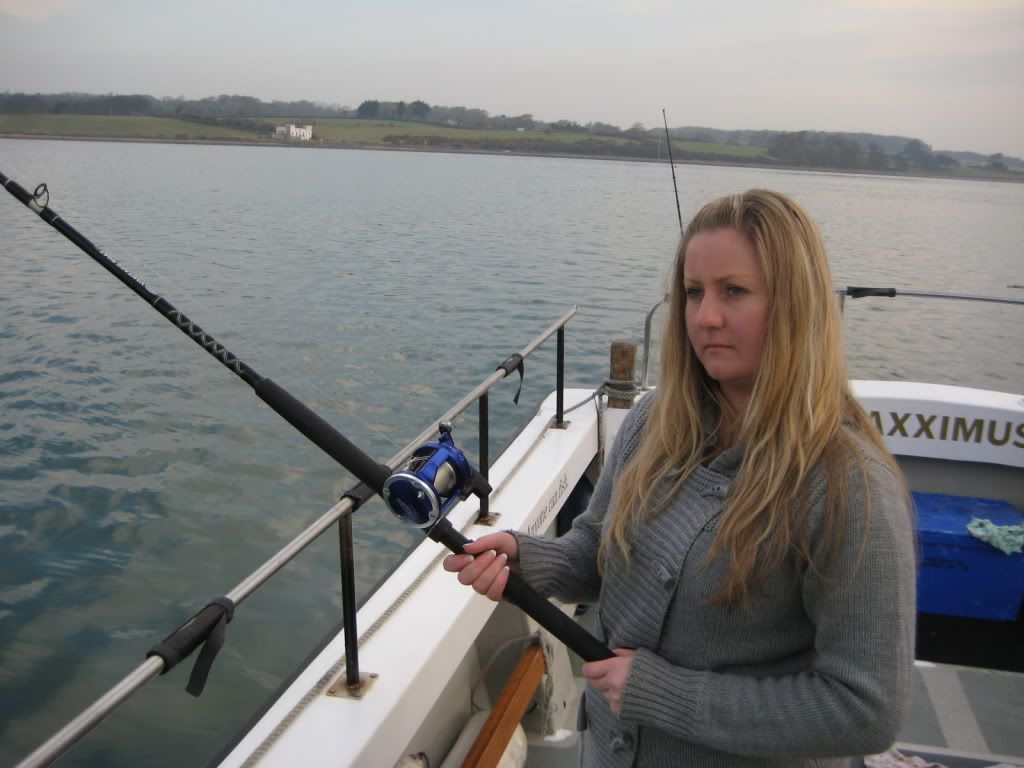 My mate Chris
Daves Brother Mike (sorry its a kak piccy)
And of course the boss himself Dave (aka Trevor the octopusses dad)
After a nice little stop to attack the herring for some extra bait we had a steam out towards Ty-Croes.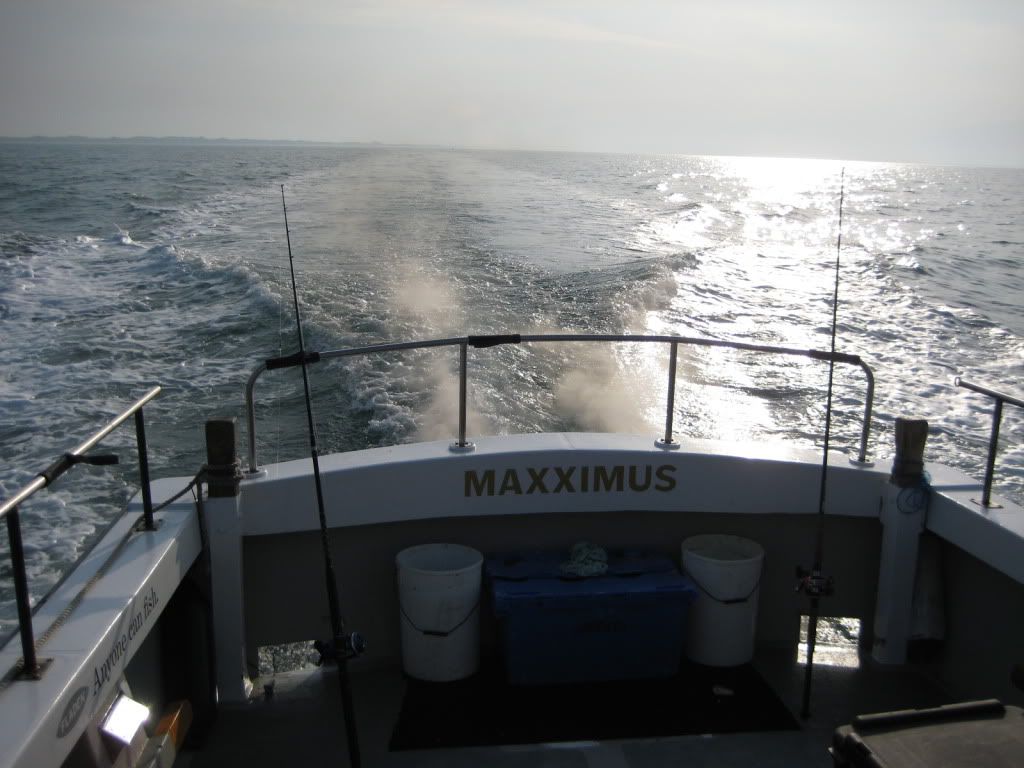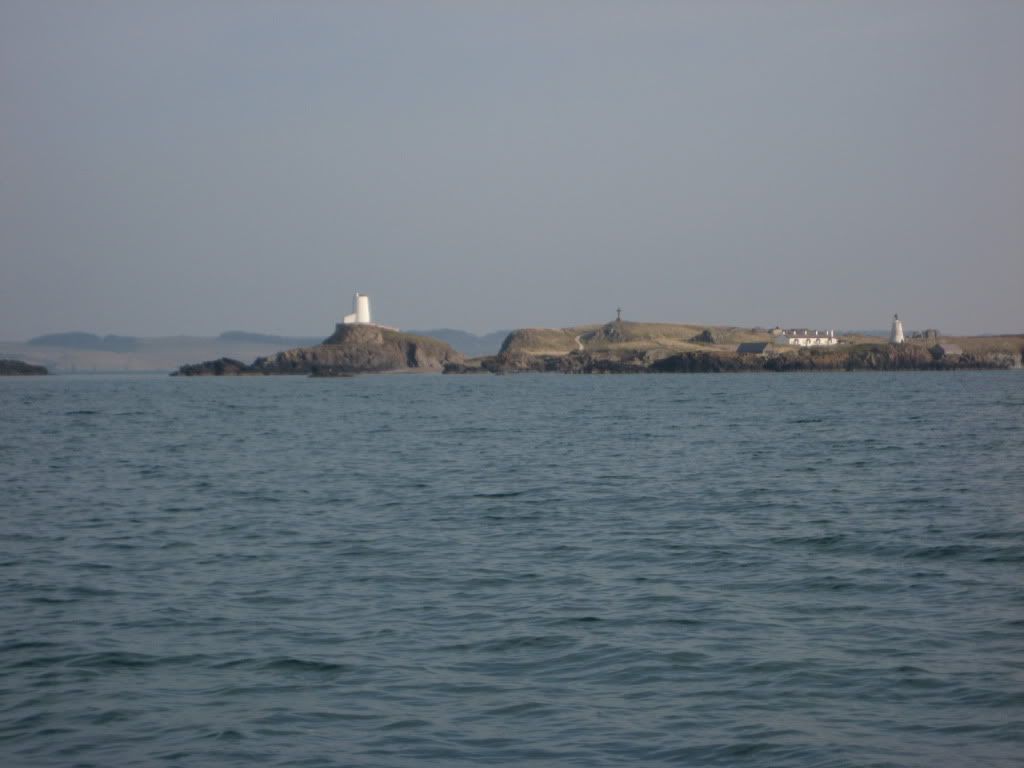 Well things were a little quiet with a couple of nibbles here and there and the odd bait being snaffled by the odd doggie
All of a sudden just as I was in my own little world, Stephs rod nearly took off, just about caught it and the reel started screaming..... Hmmm Tope on??
Dave was on hand to help the mrs gently guide the fish in
Nope
Ray on!!! Surprising too. Ive never see a ray just pick up the bait and make a dash like that.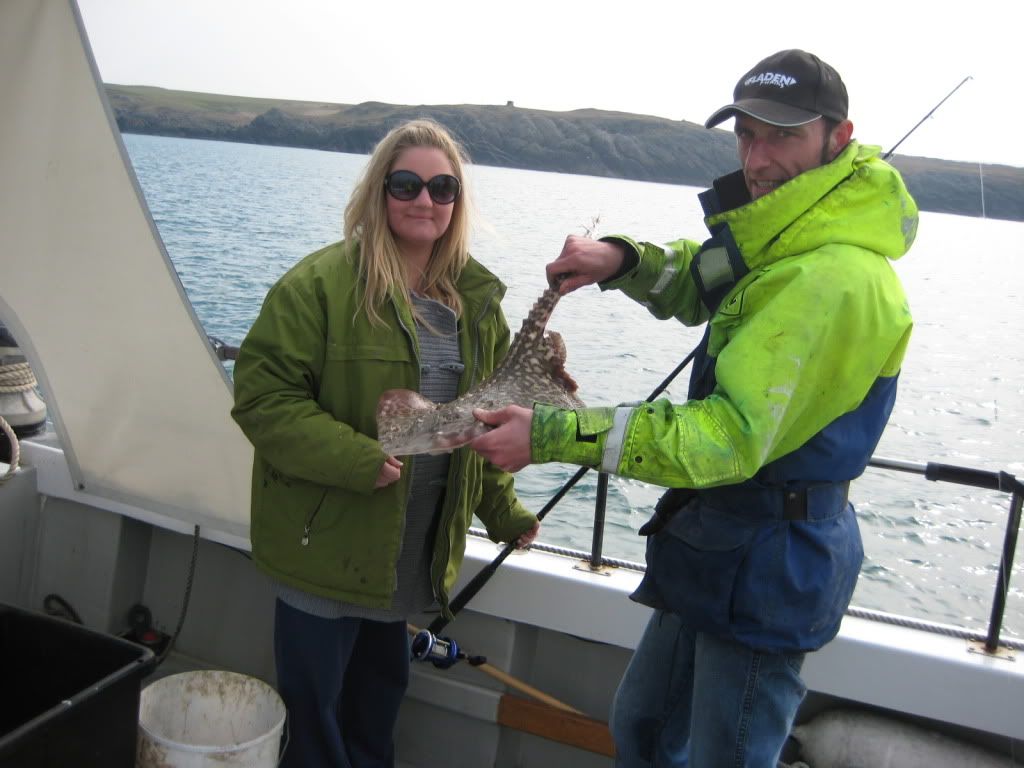 Then things went quiet yet again.
But it didnt matter as the sun was cracking the flags and we had Cuban music to keep us amused lol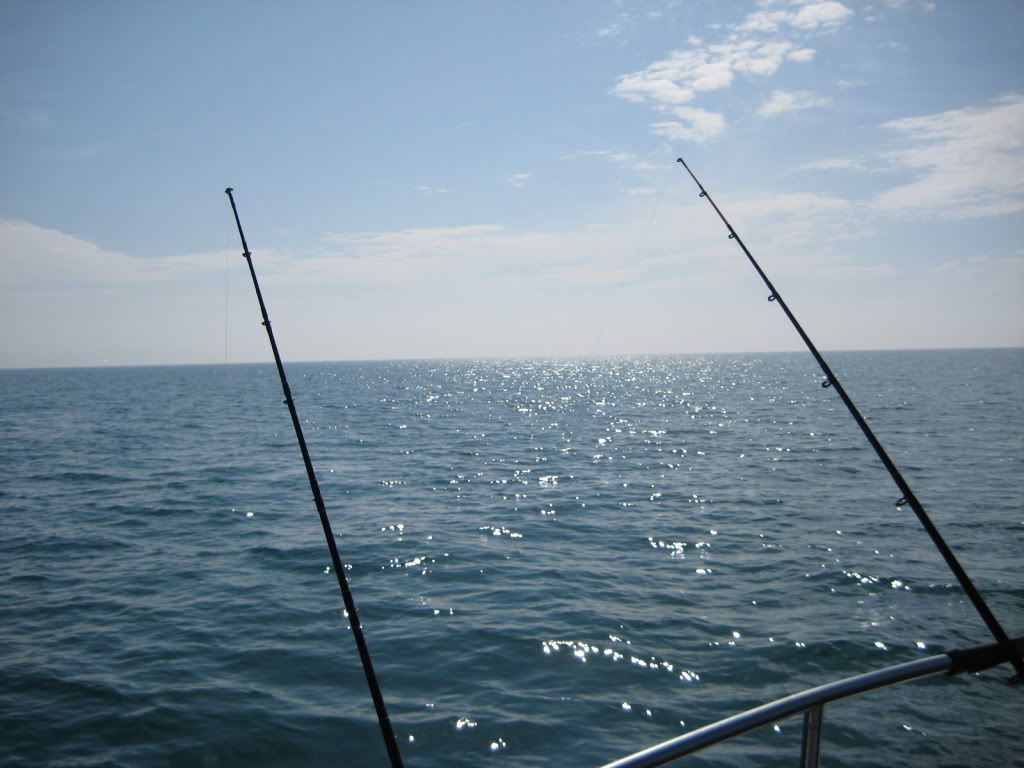 Things went really quiet and all baits were coming in untouched.
Headed off to another mark further out in search of an early tope (you never know)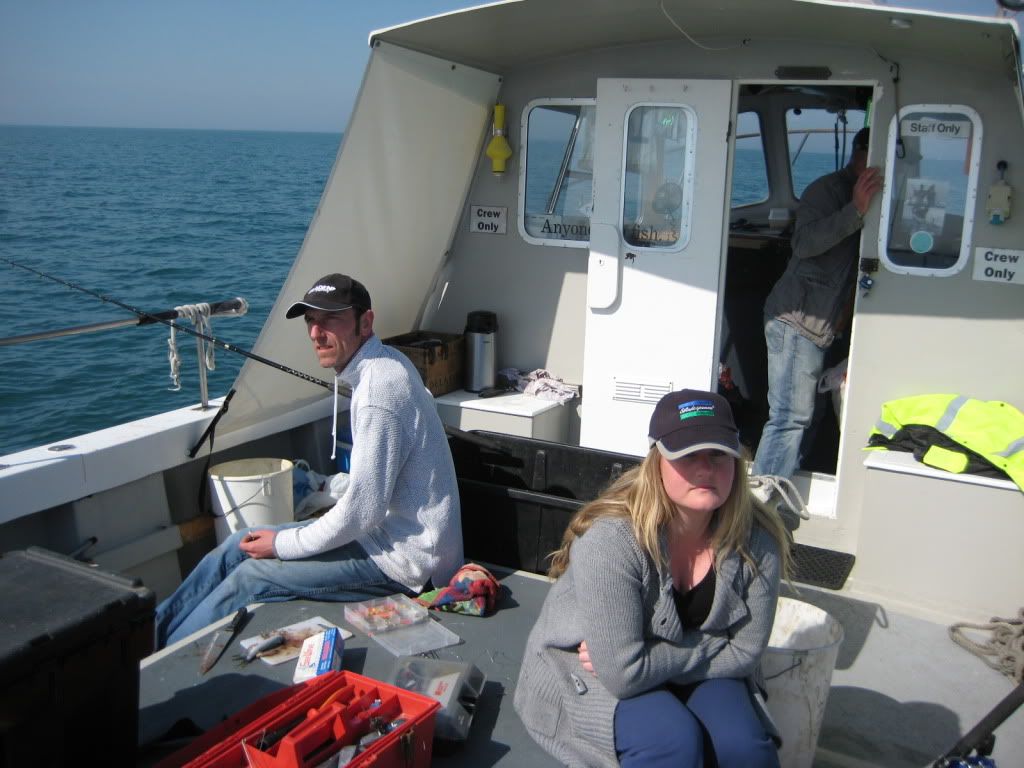 Then.......Bloody hell I cant believe it!!!!!
Guess who's reel started up again
Yup you guessed the mrs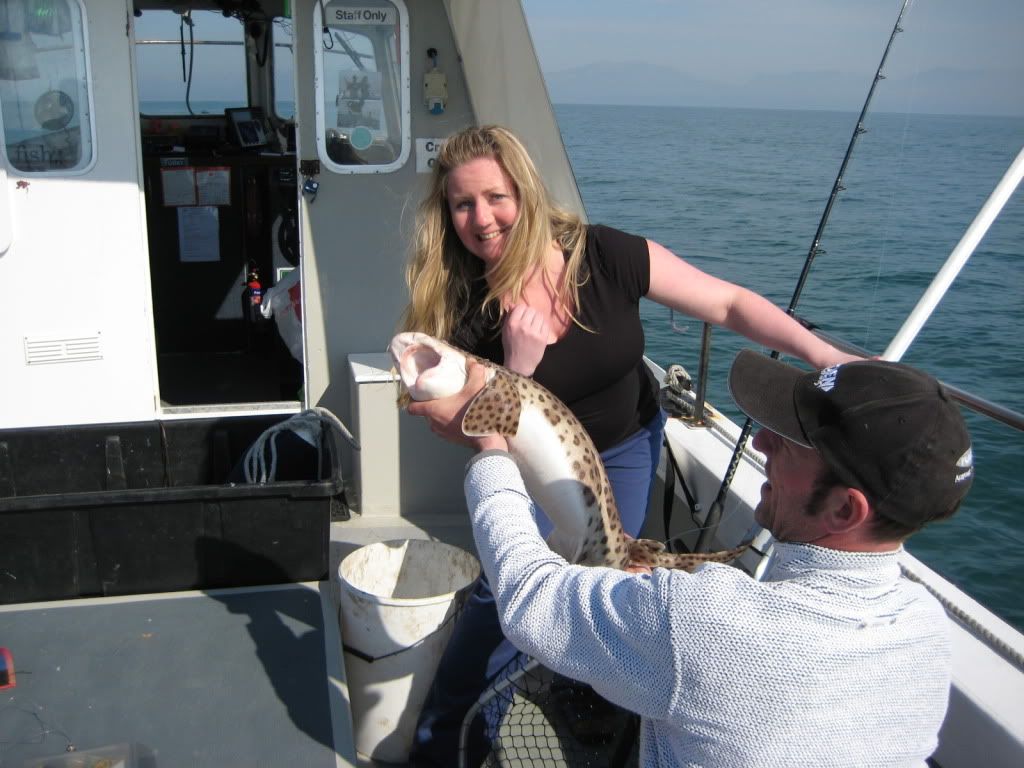 Not sure if she's scared of the huss or the thought of us carrying out our threat of making her swim back if she caught again



Well at the end of the day it was a hands down battering handed out to all of us by Steph!!!
Total fish caught by us guys... loadsa herring
Total caught by the mrs loadsa herring + doggie, huss and a thornie!!!!

Wouldn't mind but she's only been out on two trips and twice ive had my butt handed to me on a plate lol.
To be totally honest with you we had an amazing day. With what I have to say one of the best skippers I've been on a boat with.
A really good atmosphere, friendly, professional
And most importantly FUN

Dave, thanks for looking after us mate
Looking forward to the next trip
When the sunburn has gone down a little that is


She's gonna kill me for putting this pic up but I had to get my own back somehow....